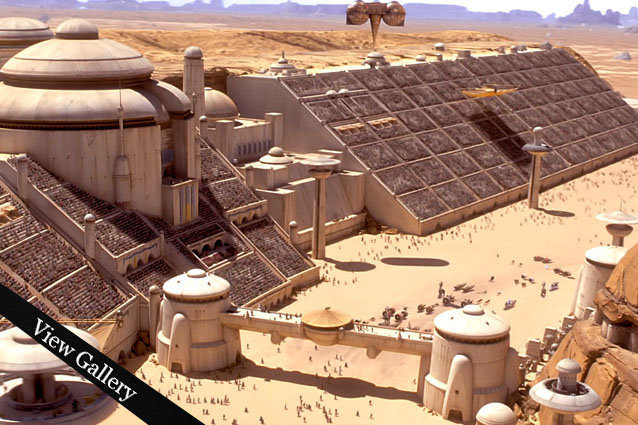 20th Century Fox Film
We're very lucky to live on a planet as beautiful, majestic, and WiFi-accessible as Earth. Still, there are some other groovy floating spheres out there in the universe. We recently heard that J.J. Abrams would be roping one such planet, the desert land of Tatooine, into the upcoming film Star Wars: Episode VII. The barren, dusty locale served as the humble beginnings of series protagonists Anakin and Luke Skywalker. The filmmakers are reportedly seeking a Morocco-like environment (you know, like Morocco) for the new sets.
But the sandy dunes of Tatooine isn't the only location worth revisiting in the new crop of sequels. The original trilogy and even the lowly prequels have whole star systems full of diverse and interesting planets in need of second look. From the snowy ice caps of Hoth, to the humid swamps of Naboo, we're taking the opportunity of this year's Earth Day to ranking the 20 planets (and moons... and giant weapon star things) that make an appearance across the six episodes of the Star Wars saga.
GALLERY: Ranking the Star Wars Planets
Follow @Hollywood_com
Follow @CurrentlyJordan