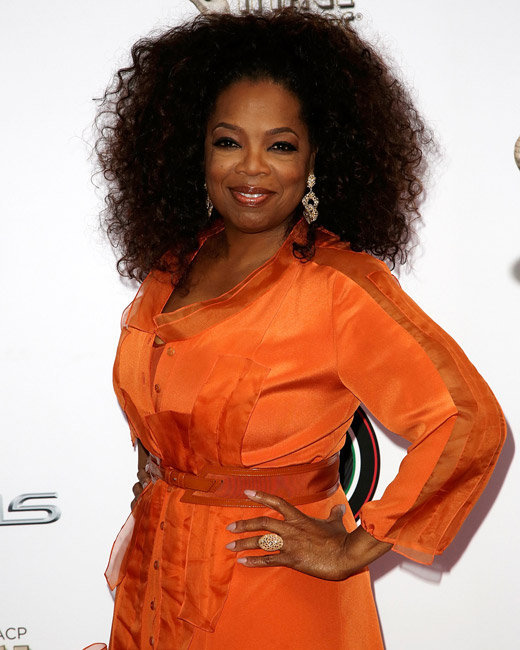 WENN/Brian To
We recently learned that Oprah Winfrey will be taking on the role of God in an adaptation of the novel The Shack. While this is truly an exciting and important role for Winfrey (and for a culture that has no popular images of black women deities), her next role may be even bigger than her 'God' character.
Ava DuVernay's Selma will bring us the story of Dr. Martin Luther King Jr.'s landmark 1965 voting rights campaign, and Winfrey (who is also a producer of the film, along with Brad Pitt and Lee Daniels) will play Annie Lee Cooper. What makes this role bigger than 'God'? Well, DuVernay and Winfrey are introducing to the big screen a new, previously untold story. Cooper became a civil rights legend when she fought back against a vicious police officer trying to block her from exercising her right to vote. While names like Rosa Parks, and Martin Luther King, Jr., and—yes, even God— have been given plenty of screen time over the years, names like Annie Lee Cooper's have not. Winfrey taking on this role means that she is giving more visibility to lesser-known American heroes, and the importance of this cannot be measured.
Winfrey told Entertainment Tonight that the late Maya Angelou had given her blessing on this role before she passed: "She was so proud that I was doing this movie. And she said, 'Take it baby.  Take it all the way. Take it all the way,'" Oprah said about talking with Maya about the movie. "She was a part of the movement, worked with Martin Luther King, understood what we were trying to do with this film."