Apple's iTunes store has the latest New Moon clip, in which various shirtless dudes fight over Kristen Stewart, available for download on their Summit Entertainment iTunes page. The clip, dubbed "Jacob's Transformation," debuted on Entertainment Tonight yesterday: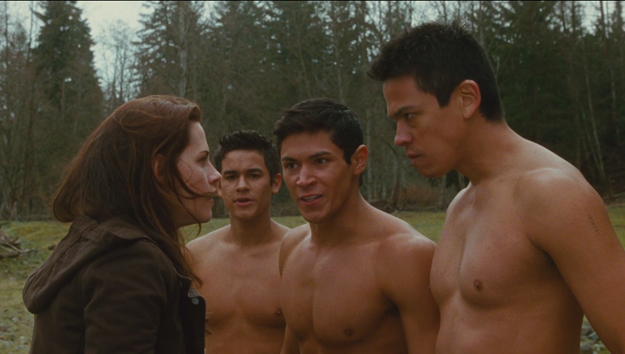 Oh Bella, why must you always fall for the bad boys?
Summit also released hi-res versions of various New Moon pics that have been floating around the net in recent weeks:



Head over to our New Moon photo gallery to see the rest of the new images.
New Moon opens everywhere November 20, 2009.