Not to be outdone by Harry Potter, Paramount today released a handful of new Iron Man 2 pics that are even more revealing than the Deathly Hallows image that Warner Bros. unveiled earlier today. If that's even possible. Check 'em out:
Image #1 -- Tony Stark (Robert Downey Jr) remodels his house: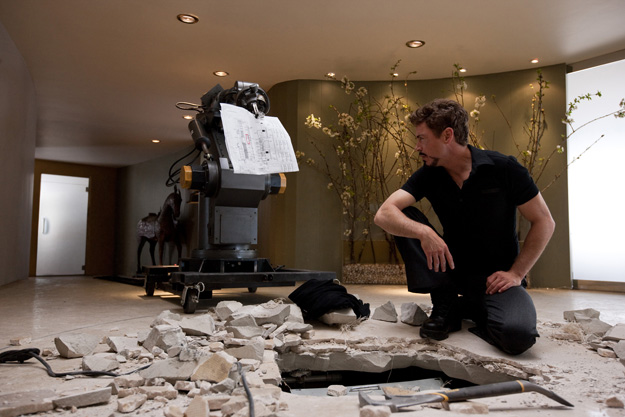 Image #2 -- Star defensive end Black Widow (Scarlett Johansson) gears up for the Supervillainess Powder Puff League Championship: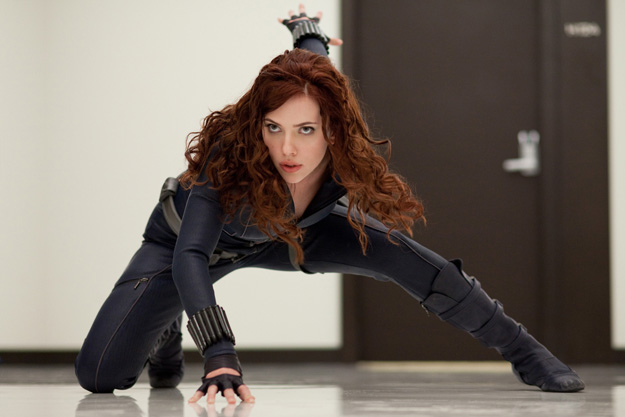 Image #3 -- Tony Stark microwaves a Hot Pocket after a hard day's work in his laboratory: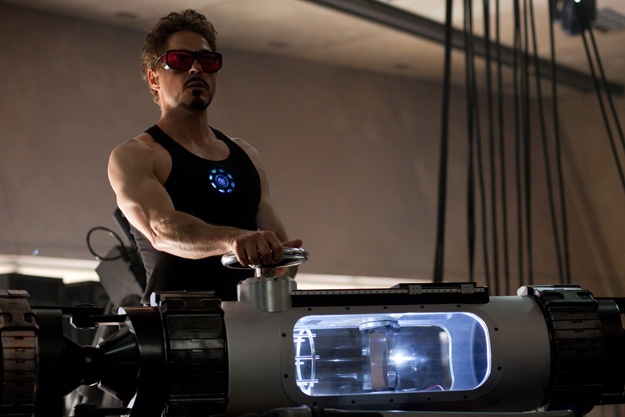 Image #4: Whiplash (Mickey Rourke) repairs the front headlight on his '83 Camry: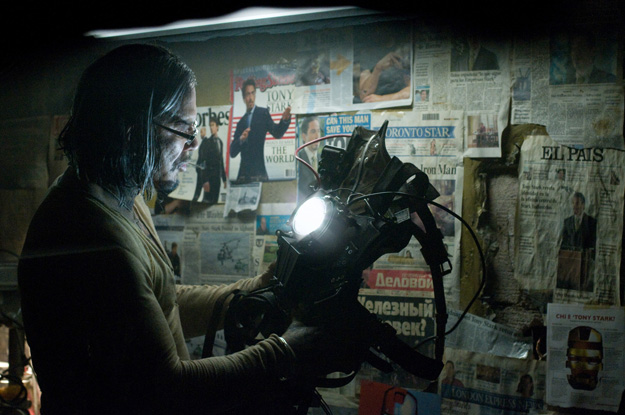 Sweeeeeeet! One can only hope a glossy shot of War Machine making a salad is in the pipeline. Cross your fingers.
Iron Man 2 opens May 7, 2010.