Movie Musings - 'Eclipse' Might be the Summer's Last Chance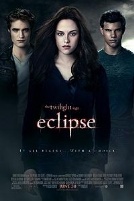 1. Is Eclipse The Summer's Last Chance?
It's been a cruel summer. Iron Man 2 will clear $300 million in domestic box office but it's been very lean times since then. Robin Hood faltered. Prince of Persia clearly missed American audiences. Shrek Forever After won't hit the dollars the third one did. Sex and the City started hot but couldn't sustain the momentum in subsequent weekends. Last weekend, the opening weekend of June, was the lowest since 2002. Not ideal. Studio types must be scratching their heads right about now.
Looking at the calendar, what's left that could mount a serious run? Toy Story 3 should be massive, and sequels used to be a guaranteed 20 to 30 percent more than their predecessor, but audiences have been penalizing sequels this summer. The trailer for Grown Ups looks dreadful. Inception has caught the attention of avid movie fans, but when's the last time a "smart" film did massive box office? Which leaves The Twilight Saga: Eclipse as the only contender left standing.
The fortunate part for Summit Entertainment is that Eclipse is The A-Team, Prince of Persia, and Iron Man 2 all rolled into one film. The Twilight fans and demographic have been criminally ignored by the studio system over the past decade, a phenomenon that's been exploited to the hilt by the Twilight franchise. The original earned $408 million. New Moon hit $700 million. That trendline suggests Eclipse is poised to be the biggest film of the summer, heck probably of the year. When that happens it won't be because it Eclipse is a fantastic film, it will be because the rest of the studios forgot that women don't only want to see romantic comedies.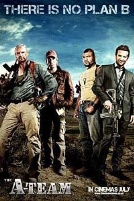 2. Speaking of Box Office, Karate Kid or A-Team?
This weekend features two '80s classics remained and Frankensteined back into existence. They are aimed at very different audiences. But which audience is going to end up being bigger?
Conventional wisdom has The A-Team beating Karate Kid by $3 million, a spread of less than ten percent. Which means it is anyone's weekend to win. Bonus: they are both pretty solid films for their intended audiences. Children are going to enjoy Jaden Smith's underdog tale. Men over the age of thirteen are going to dig the non-stop loony action of The A-Team. What does this add up to? That a very rare and interesting thing could decide who conquers this weekend. You ready for it?
Running time.
Yep, film length could decide this whole shooting match. Karate Kid is 140 minutes, and really they could have cut at least 30 of those. The A-Team is 120 minutes. Now that's only a 20 minute difference, and it won't make a difference at smaller theaters, as both will show four the films four times per day. But at the larger theaters? Ah, now we're talking. It's a difference of 12 showtimes versus 14. More options to see it means more money for The A-Team, so it should have the advantage.
However, before you head off to bet all of your friends consider this: Shrek Forever After has won three weekends in a row. Could it be that the family demographic now dwarfs all comers, including us action fans? This is the weekend we find out.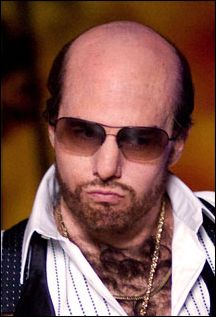 3. Tom Cruise is Making Smart Decisions Again!
Paramount Pictures and MTV Films announced today that they are set to develop a movie around mega-producer Les Grossman.
I heartily endorse this plan. Tom Cruise was the best thing about Tropic Thunder -- one of the funnier films of the past ten years. Going back to the well on Les Grossman can only engender public support. Now then, they'll need to book a strong young actor to help carry the comedic load. Pattinson, LaBeouf, Franco, take your pick, but make sure you surround Cruise with a rockstar cast or else the one-note joke could get old real quick. Being one-note isn't a deal-breaker, Wayne's World worked, but it does require some finesse. Here's hoping they pull it off.
4. Angelina Jolie as Cleopatra. Yes, please.
She's a natural femme fatale, so there's no reason she shouldn't attempt to portray one of the greatest vixens in history. Cleopatra's
story is a fascinating one, she's the Keyser Soze of historical icons, and at 35 Jolie has the maturity to play the part effectively. The script will be a nightmare because Cleopatra lived about nine lives, but if they can bring it all together then The Academy Awards will flow.
On that note, I hope you all have a great weekend, full of clever casting ideas!
Check out last week's Movie Musings here
Laremy is the lead critic and senior producer for a website named Film.com. He's also available on Twitter.