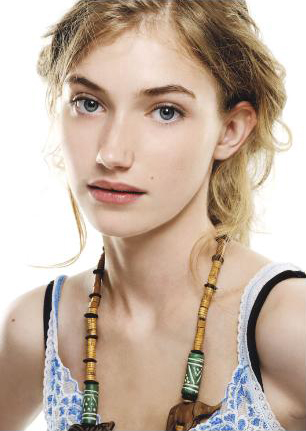 Earlier we reported that Christopher Mintz-Plasse and David Tennant were joining the cast of Fright Night; now British actress Imogen Poots has also signed on to DreamWorks' remake of the 1985 horror cult film.  Poots will play the female lead opposite Anton Yelchin, along with Colin Farrell and Toni Collette.
For those who haven't seen the original, directed by Tom Holland (whose company Dead Rabbit Films will be releasing the remake), the new Fright Night will follow Charley (Yelchin), a teen who becomes convinced that his new new neighbor (Farrell) is a vampire.  When his friends begin disappearing, Charley turns to his childhood hero Peter Vincent (Tennant), a 'Mindfreak'-like television magician with a history of hunting Vampires, for help.  But Charley and his celebrity magician-mentor will also have to contend with Charley's nerdy best friend 'Evil' Ed (Mintz-Plasse), who is the first to suspect that there's a vampire in the neighborhood, and who ultimately decides to join forces with vampire-Farrell.
Poots joins the cast as Yelchin's girlfriend, a girl from the popular clique who is unaware of his past as a nerd (back when he hung out with Mintz-Plasse, no doubt).  The talented actress is best known for her work in Juan Carlos Fresnadillo's 28 Weeks Later and Solitary Man with Michael Douglas.  Poots recently finished work on Cary Fukunaga's upcoming adaptation of Jane Eyre, in which she stars as Blanche Ingram, opposite Mia Wasikowska and Michael Fassbender.
Source: Heatvision