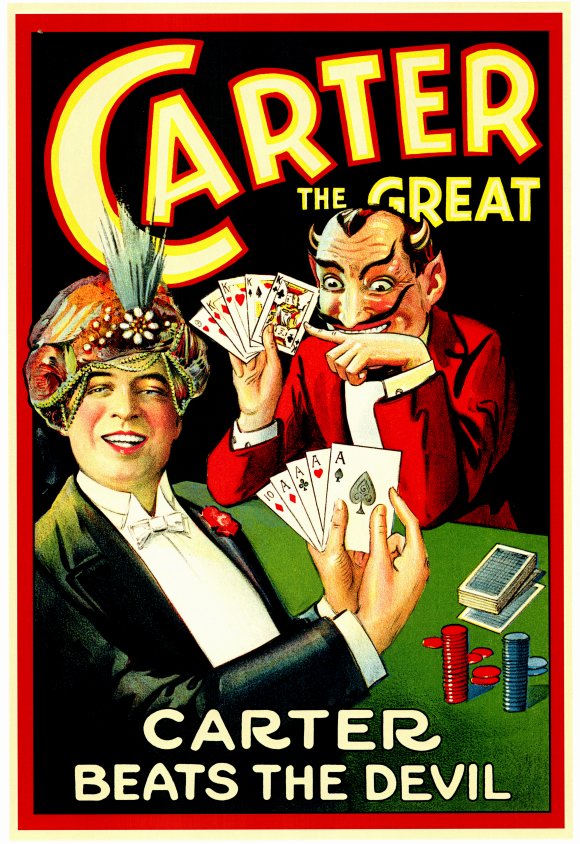 Warner Bros. has rescued Carter Beats The Devil from development hell. The studio has brought on Jon Shestack, of Ghosts Of Girlfriends Past and Air Force One, as producer, and screenwriter Michael Gilio to script the adaptation of Glen David Gold's best-selling novel.
Carter Beats The Devil tells a highly fictionalized version of the life of 1920's stage magician Charles Joseph Carter, who gets entangled with the still-young FBI when President Harding dies after attending one of Carter's shows.
The rights for Glen David Gold's bestselling novel were originally bought by Paramount in 2002 for a high six figures as a Tom Cruise vehicle, but fell off the development track when the studio decided to develop The War Magician (unsuccessfully) instead. Despite being dead in the water since AMC scrapped its proposed TV mini-series, Carter had an advocate in producer Jon Shestack. "I've been trying to get Warner Bros to buy it since the day it came out," said Shestack. "that it's finally happening is enough to make me believe in magic."
Source: Deadline