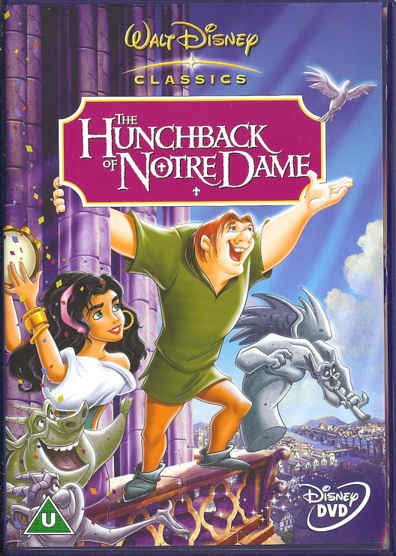 Congratulations are in order for Willie Block and Jake Emmanuel, the rookie screenwriting duo who today sold their action-adventure pitch to Paramount Pictures. The high-concept story mixes original ideas with the framework of the traditional Hunchback of Notre Dame story, says The Hollywood Reporter.
Said to be in the vein of the Pirates of the Caribbean movies, the film's plotline is being kept under wraps by producers Lorenzo di Bonaventura and Mark Vahradian of Di Bonaventura Pictures, but the studio is moving quickly on the property. Needless to say, this won't be anything like the Mouse House's 1996 version of the Hunchback...
Emmanuel and Block also penned another action-comedy spec script, titled F*ck You I Win, that has made the rounds to studios this year, though it hasn't mustered much interest yet. Perhaps Paramount will option that project, too, after bringing the boys on board the back lot. It's commonplace these days for studios to keep prized scribes working on projects within the company, as we've seen screenwriters like Ted Elliot and Terry Rossio become Disney mainstays and Greg Berlanti become Warner Bros. Wonder Boy. Though I'm not so interested in yet another rendition of Victor Hugo's classic novel, we'll keep track of what these young wordsmith's are up to...   
Source: Risky Business