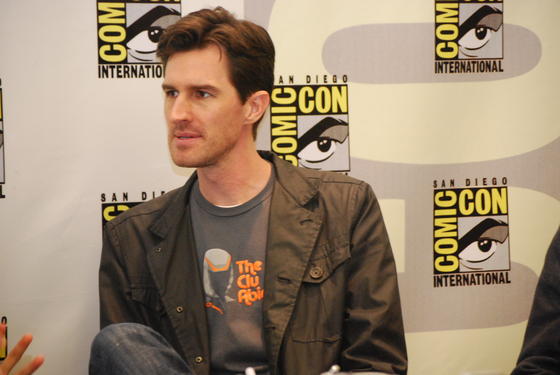 TRON: Legacy director Joseph Kosinski seems to have come out of nowhere.  If his name doesn't sound familiar, that's probably because the commercial director is best known for his CGI advertisements "Starry Night" for Halo 3 and "Mad World" for Gears of War - which is why it was somewhat surprising that Disney trusted him with a massive studio blockbuster for his very first feature film.  Nonetheless, with buzz building around early footage of the film, TRON is shaping up to be one the biggest movies of the year, and Kosinski one of the hottest directors to work with.
The director's latest project is the sci-fi action flick Archangels, which New Regency is developing for him with a spec script from newcomer Andrew Will.  Kosinski would produce the movie, along with Ridley and Tony Scott, through their Scott Free production company.  According to Heat Vision, "the script is set in the near future and is described as a Bourne-style thriller crossed with alien elements. The protagonist is part of an elite force that is tasked with tracking aliens who get past Earth's defense system."  Secret agents tracking down aliens living amongst humans on Earth… sounds like this could be the dark, gritty version of Men in Black that I've been waiting for!
Unfortunately, it could be a while before Kosinski can actually get to work on Archangels: the director has a handful of other projects already lined up, including a remake of the 1979 Disney sci-fi movie The Black Hole.  And since Disney is also already planning on moving ahead on a TRON: Legacy sequel, it's likely they will choose to exercise the option in Kosinski's contract to keep him on board - another huge commitment.
In either case, we'll certainly be keeping an eye on Kosinski, who will become a big name in Hollywood if he manages to pull of TRON: Legacy as everyone expects he will.  You can weigh Kosinski's merits with the official trailer, below, featuring Garrett Hedlund, Jeff Bridges (of the original 1982 TRON), and the beautiful Olivia Wilde.
Source: Collider