Sucker Punch
The Sucker Punch panel may not be until Saturday, but we're already getting a look at the femme-fatales from Zack Snyder's latest film. Sucker Punch stars Emily Browning as Babydoll, a girl confined to a mental institution in the 1950's by her step father. She survives by living in a fantasy world, but, at five days from a lobotomy, she begins to plan an escape. The film also stars (you may not be able to tell from the posters, they've been photoshopped within an inch of their life) Vanessa Hudgens, Abbie Cornish, Jamie Chung, Jena Malone and Carla Gugino. Snyder's film seems like fun, but the universe he's created seems way more like the fantasy of a teenaged boy than a teenaged girl. I think most girls would rather not have to kick ass in chaps, it gets drafty.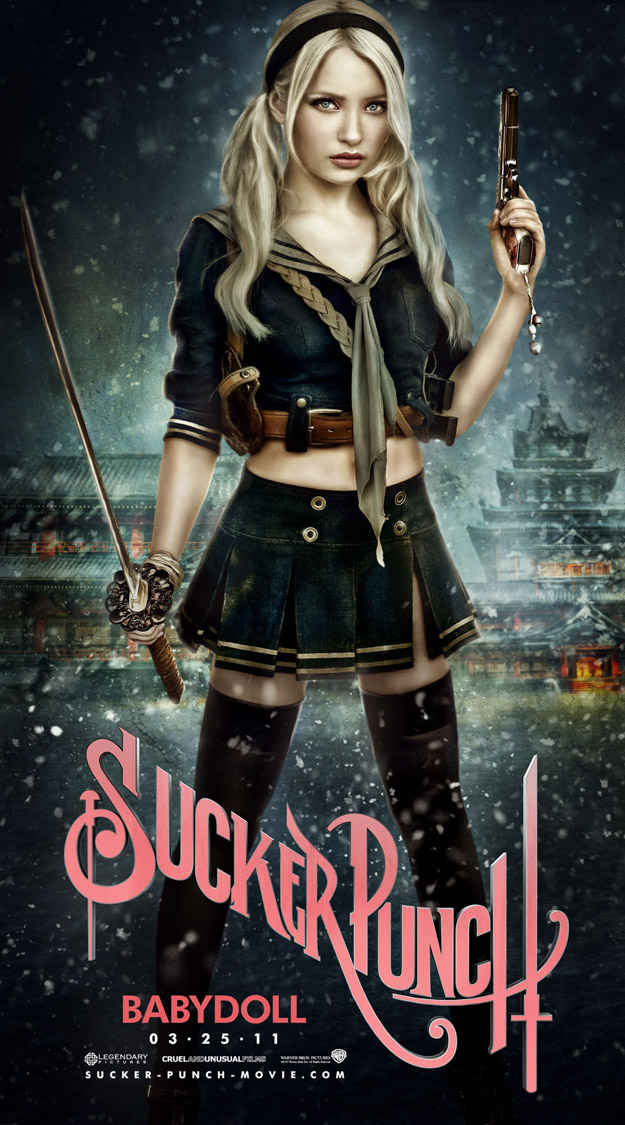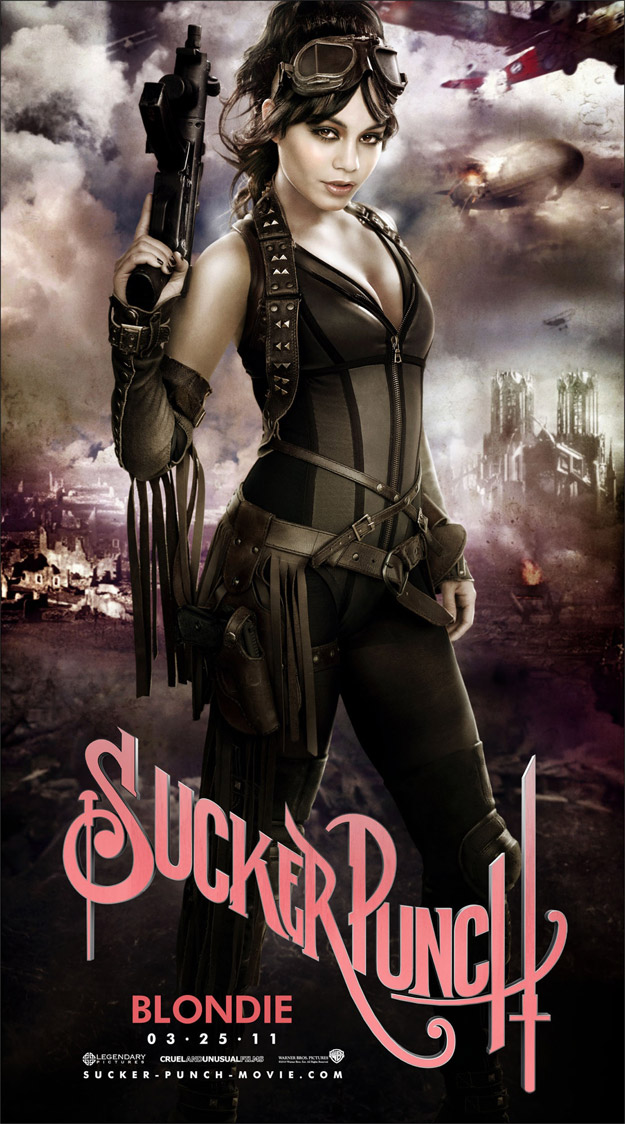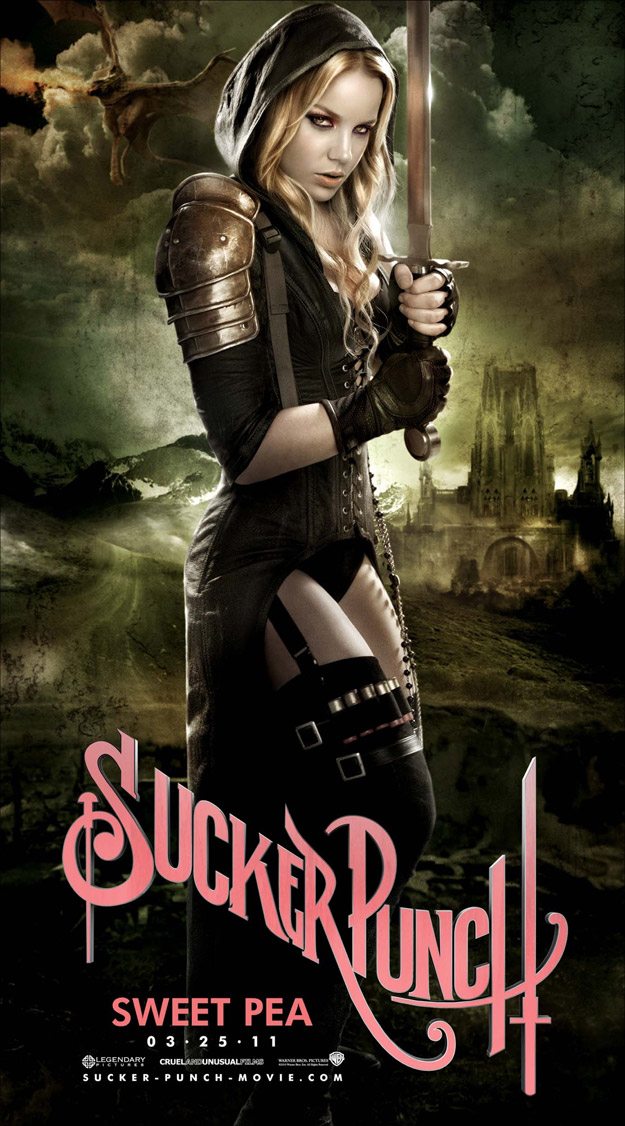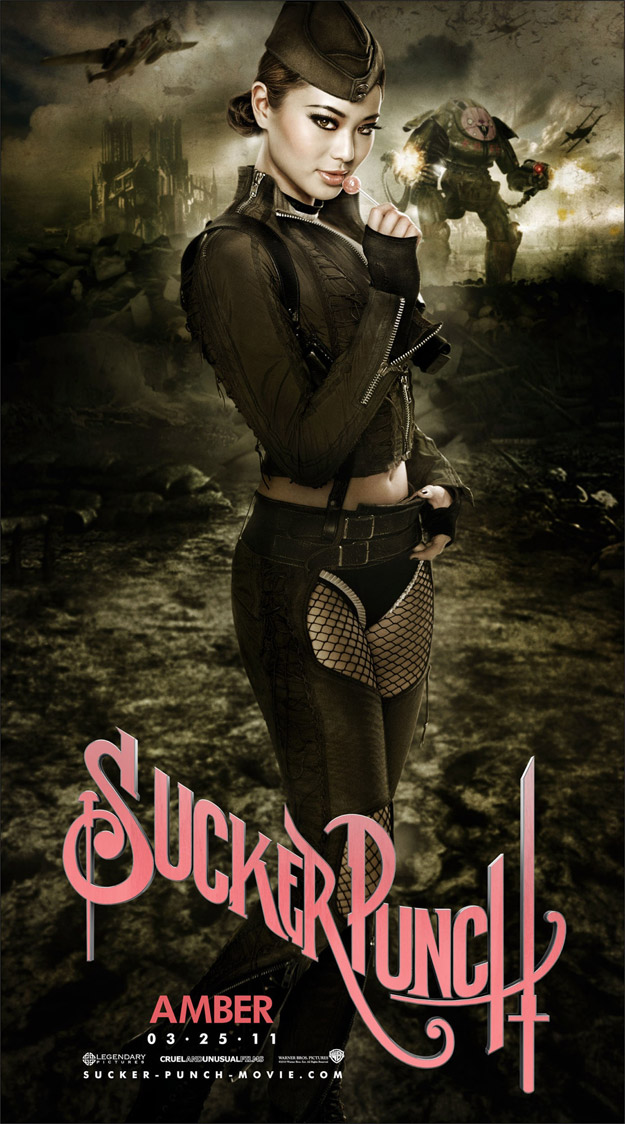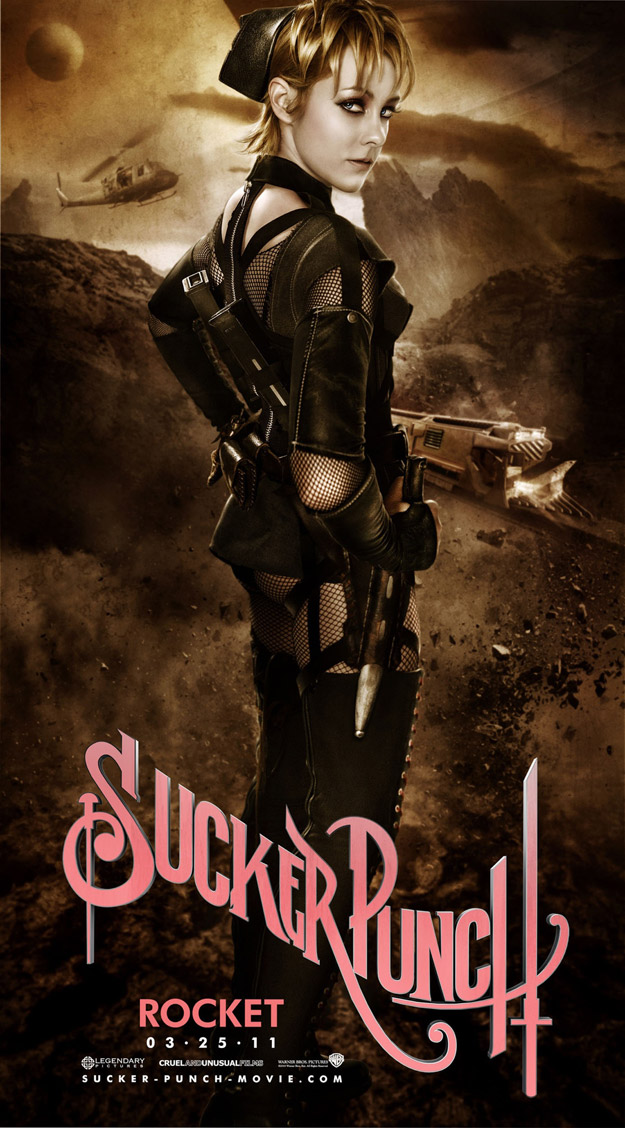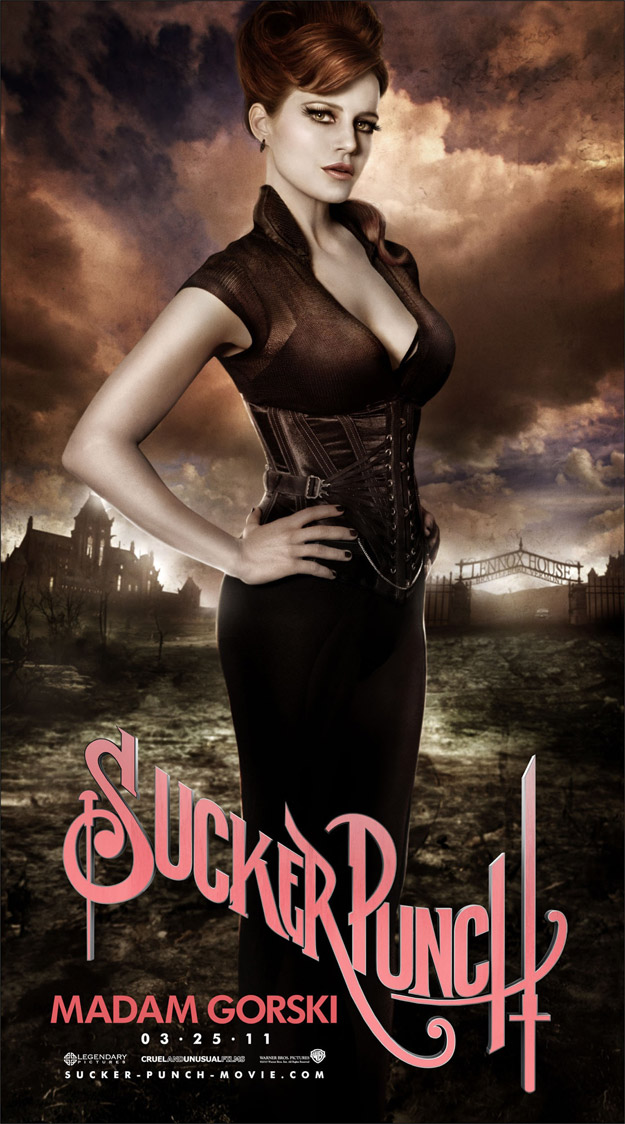 Battle: Los Angeles
Battle: Los Angeles had their panel at SDCC today, and actors Aaron Eckhart and Michelle Rodriguez took the stage with director Jonathan Liebesman and producer Neal Moritz to answer questions about the sci-fi action film. The crew confirmed that the film would combine the "war film" genre with the "alien invasion" genre, to convey a realistic, 'on the ground' view of what an alien attack would look like. Rodriguez revealed that her role in the film was a last-minute addition, and Mortiz joked that it was created as an apology for killing Rodriguez in Fast And Furious. Liebesman confirmed that these wouldn't be mindless, rampaging aliens, but ones who came to Earth to look for resources. He also noted that the aliens wouldn't "have the wikipedia travel thing", and wouldn't be going our of their way to destroy iconic landmarks.
Here's four new photos from the film: they show Eckhart, Rodriguez and some helicopter action.