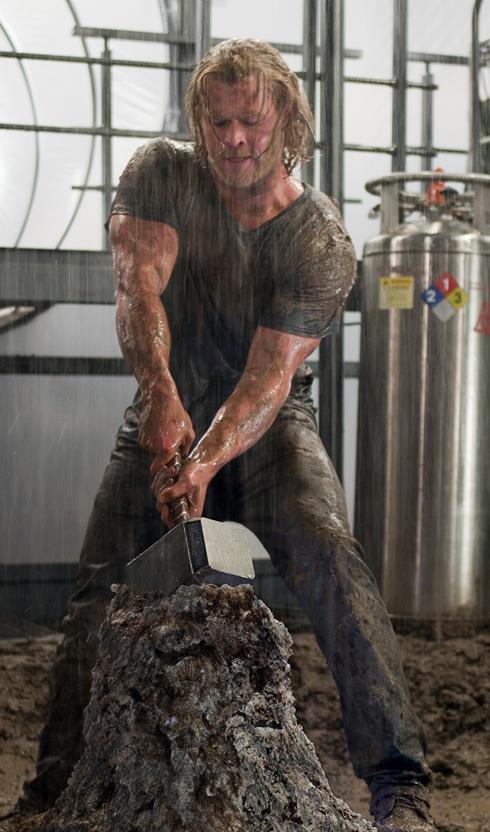 The recently leaked 5-minute Thor trailer from Comic-Con may have been taken off the internet by Marvel's spoil-sport lawyers, but Comicbookmovie.com reports that the teaser trailer will be available on the upcoming Iron Man 2 Blu-ray September 28!  The two-disc special edition copy will also include a trailer for Captain America: The First Avenger, which will be discoverable as an easter egg in the special "S.H.I.E.L.D. Data Vault," along with the Thor clip.
Sure, you can probably still troll the seedy depths of the internet to find that Thor clip (we've watched it - it's awesome), but you know it's going to look oh-so-good on Blu-ray.  And if this is our first chance to check out footage of Chris Evans as Captain America, then that's pretty damn exciting as well.
September 28th, kids: mark it on your calendars.  Until then, you can get your Thor and Captain America fix here.
Source: Blu-ray.com