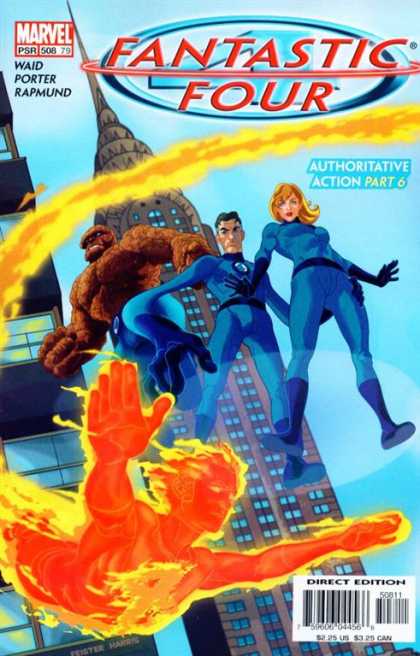 21st Century Fox seems to believe they've found the solution for all of their Marvel movies that become financial successes but critical failures - they just hit the 'restart' button on the franchise and reboot it.  That's what Bryan Singer and Matthew Vaughn are doing right now with the X-Men: First Class prequel/reboot, and that is the treatment Fox is planning next for Fantastic Four (2005).  The crux of their strategy?  Hire better actors!  That's actually not such a bad idea.
Although I wasn't blown away by the news that The Thing (formerly Michael Chiklis) would be completely computer-generated, or that Alice Eve and Amber Heard could be playing Sue Storm, I am actually quite surprised to be hearing that Adrien Brody and Jonathan Rhys Meyers are on the studio's shortlist to play Mr. Fantastic, the genius scientist whose body is elastic.  According to sources who recently spoke to Screen Rant, either of the big name talents could be signing on to replace Ioan Ruffudd, who played Reed Richards in the previous two films.
Brody seems the more natural candidate for the role, having recently starred in such genre fare as Predators and Splice - plus his name has long been associated with Edgar Wright's (Scott Pilgrim vs. the World) planned adaptation of Ant-Man, also for Marvel.  Of course, if Brody is serious about Ant-Man, he might have to hold off on Fantastic Four; I don't think the studio would want him playing two separate superheroes.  Meyers was seen most recently in From Paris With Love with John Travolta, and on Showtime in The Tudors.  Obviously the presence of either actor would dramatically improve the caliber of the planned reboot, especially considering the embarrassment that was 2007's Rise of the Silver Surfer.
There's still plenty of time for Fox to narrow down their choices, and obviously they could still go after a completely different actor, should they decide to look elsewhere.  The yet-untitled Fantastic Four reboot is expected to hit theaters Summer 2012.


Source: Screen Rant