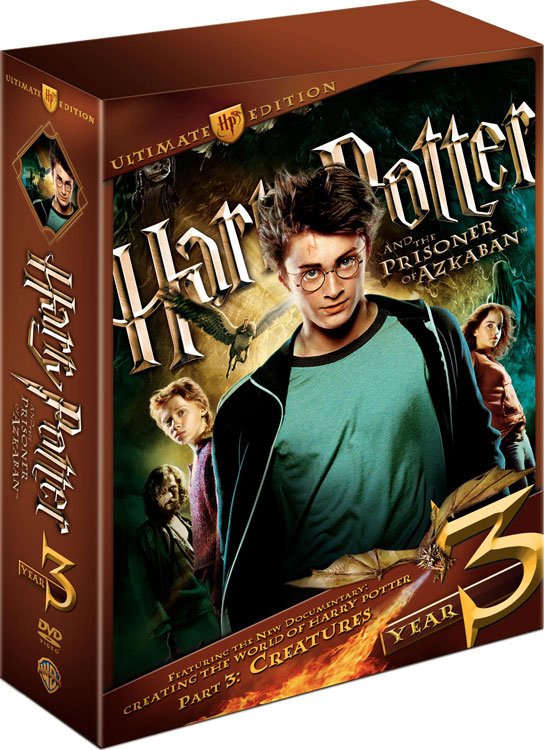 One of the most highly anticipated films of the year is Harry Potter and the Deathly Hallows, Part I - and with good reason. The Potter franchise has put out great film after great film and we expect the same from this year's release.
One of the best parts about the Harry Potter films is that they're the gift that keeps on giving. Long after the films are out of theaters, you can look forward to the release of the Ultimate Editions, packed with tons of extra features. You can find tons of information about these by clicking here for the Official Page.
This week, we see the release of years 3 and 4 with Prisoner of Azkaban and The Goblet of Fire. And because we love these editions so much, we're giving away one copy of each Ultimate Edition to THREE lucky winners!
Two Ways To Enter:
1.  Use Facebook - Become a Fan of Hollywood.com and 'LIKE' our Post - Go to our Facebeook page HERE and click 'Like' at the top of our page. Then click 'Like' on our Ultimate Potter Giveaway post.
AND/OR
2. Use Twitter and tweet this Post-  Follow us on twitter by clicking HERE and tweet this post. Make sure to include the #UltimatePotter hashtag.
*Note: If you use the tweet button on top of the page, it will automatically include the hashtag.
We'll pick 3 (three) random winners to be announced on Friday, Oct 22. GOOD LUCK!!
NOTE: You MUST have a valid U.S. address.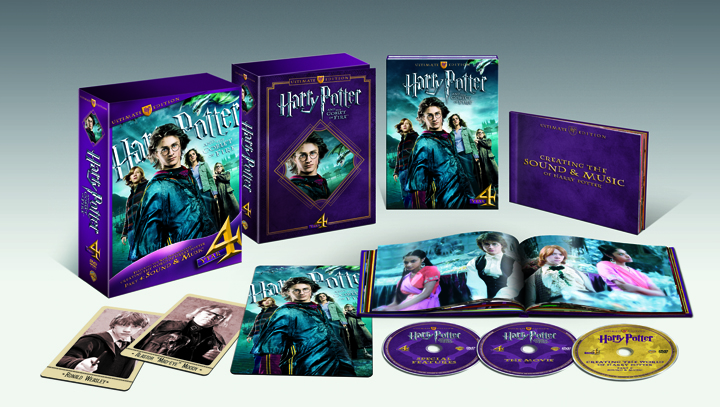 Three (3) Winners Will Receive:
-Harry Potter and the Prisoner of Azkaban ULTIMATE EDITION DVD
-Harry Potter and the Goblet of Fire ULTIMATE EDITION DVD
About the Prizes:
Each Ultimate Edition features a new chapter of "Creating the World of Harry Potter," a unique 8-hour documentary series with never-before-seen footage, intriguing stories and the definitive insider look behind the films
The Prisoner of Azkaban releases will feature the following bonus materials:
Creating the World of Harry Potter Part 3: Creatures and featurette – Tour Nick Dudman's Creature Shop
Additional Special Features: Featurettes – Creating the Vision: an interview with J.K. Rowling and the filmmakers, Conjuring a Scene: Creating Buckbeak and the Dementors for the screen; Additional Scenes and more
48-Page Creatures Photo Book
Two Collectible Character Cards: Hermione Granger, Sirius Black
Year 3 Lenticular Card
Bonus Digital Copy of the Theatrical Film
The Goblet of Fire Ultimate Editions will give you these bonus features:
Creating the World of Harry Potter Part 4: Sound & Music
Additional Special Features: Featurettes – Preparing for the Yule Ball; conversations with the Cast; Reflections on the Fourth Film; and more
44-Page Sound & Music Photo Book
Two Collectible Character Cards: Ronald Weasley, Alastor "Mad-Eye" Moody
Year 4 Lenticular Card
Bonus Digital Copy of the Theatrical Film