It's almost Halloween and you know what that means - it's time for Saw. Saw 3D hits theaters this Friday, October 29 and it's sure to bring in a big audience...and then send them running scared from the theaters, back to the safety of their homes!
To celebrate the release of the final chapter in the beloved Saw series, we've got a huge prize pack for you that includes two free tickets to Universal Theme Park's Hollywood Horror Night in Hollywood, CA!
How To Enter:
 - Comment below this post and tell us what you're greatest fear is. That's all there is to it!
We'll pick one random winner to be announced on Tuesday, Oct 26th.
Your tix to Universal Studios Hollywood Horror Night will be sent overnigh to you.
NOTE: You MUST have a valid U.S. address.
GOOD LUCK!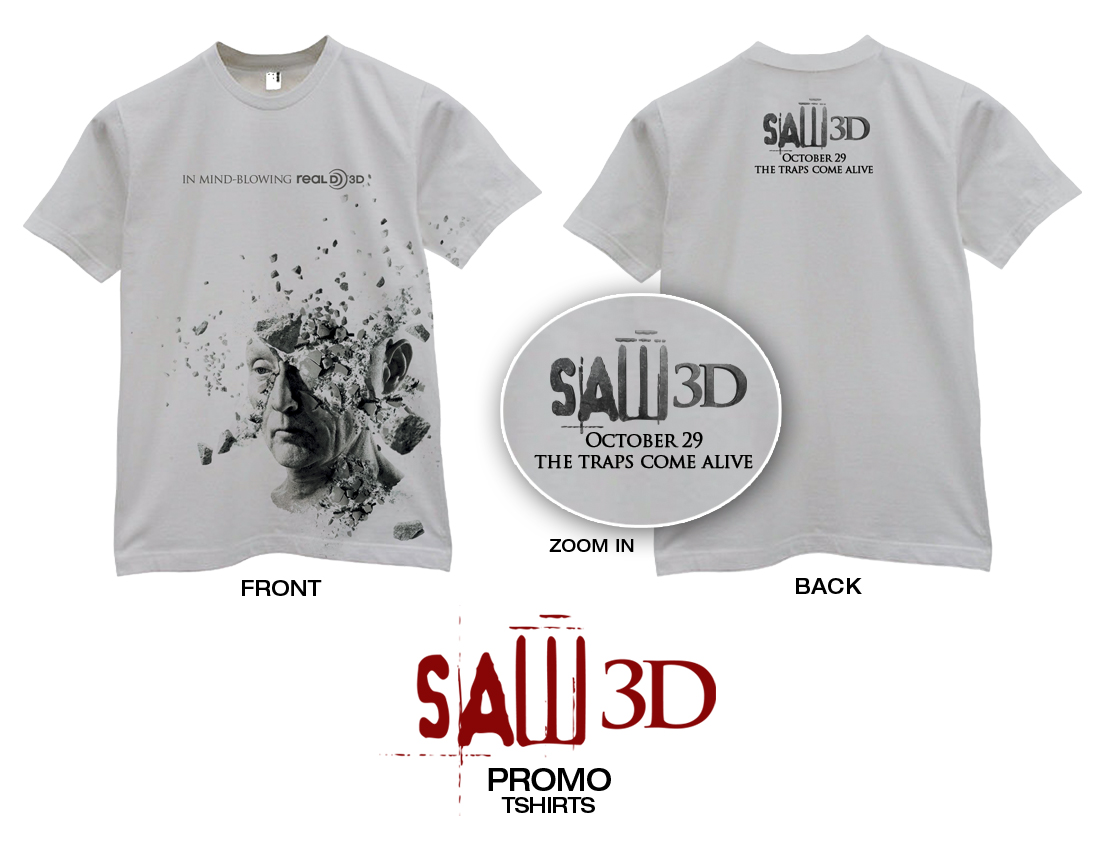 About the Prize Pack
(1) Pair of tickets to Universal Theme Park's Hollywood Horror Night in Hollywood, CA *
(2) Saw Video games - both Xbox 360 and Playstation 3 format
(1) Saw 3D Soundtrack / Digital Download Card
(1) Saw 3D T-shirt
(1) Saw 3D Theatrical Poster
(5) Saw 3D Lollipops
(2) Saw 3D Bracelets
* Universal Studios Hollywood – Featuring the Saw maze: SAW GAME OVER. Tickets retail at $59.00. Runs weekends (some Thursdays) 9/24 – 10/31. Tickets will allow general admission into the park, there are other mazes, scare zones and some rides open. Here HERE to check it out:
Saw Fan Appreciation Night
Lionsgate & Twisted pictures are extremely excited to announce that Thursday, October 28 will be an EPIC nationwide SAW FAN APPRECIATION NIGHT! As a thank you to the loyal SAW fanbase through the sereis, theaters will be offering a 'Limited Edition' pair of SAW RealD - 3D glasses as a gift with purchase for the Thursday night shows – while supplies last. The fans that attend the 8pm, 10pm, and midnight shows will get the bragging rights of glasses that say "I SAW IT FIRST 10.28.10."
SAW fans can purchase tickets to the SAW FAN APPRECIATION NIGHT screenings through Moviefone.