You ever wake up in the morning and don't want to go to work? You just get this feeling in your stomach, like when your parents used to catch you doing something wrong like smoking, that you need to fight? Fight for your rights? Your undeniable rights to party?
Which is exactly what we have here. Seth Rogen, Danny McBride, and Elijah Wood as the Beastie Boys in a short from the original beastie Adam Yauch Fight For Your Right Revisted. Details are slim but with the tagline "After the boys leave the party" how can this not be awesome? Just check out this quick shot below: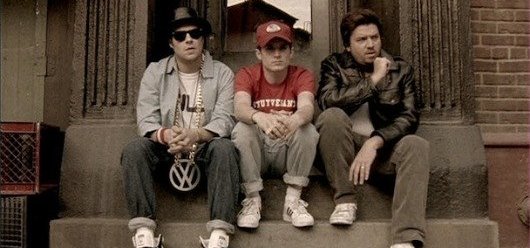 Still not awesome enough for you? Will Ferrell, John C. Reilly and Jack Black are also in the cast. If that doesn't make you squirm your pants then we can't be friends. I'm sorry.
Source: Cinematical