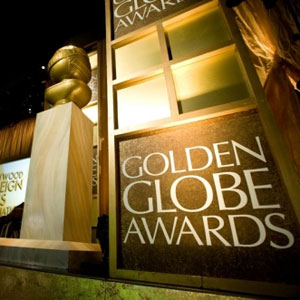 As we all know, 2010 was a bit of a dismal year for movies. Of course, we have some true gems that came out of 365 days that mostly served up a slew of lukewarm, tolerable films and a whole host of downright awful ones; and you would think that an awards ceremony would serve to pick out the best of the best. Instead the Golden Globes seem to be rewarding the brightest stars, even if their sparkle is a little dingy. However, if the past tells us anything, we should have known that the nominations for the Globes would be a bit questionable.
This isn't the only year that we've seen some arguably undeserved Golden Globe nominations or at lease nominations that rewarded adequate films whose successes were bloated by star power but little else. It's true; the Globes sort of play the little sister partying her way through college to the Oscars' upstanding gentleman, so it would seem the most important factor for scoring a nomination is your Q score without quality of performance coming in second. On that cheery note, join as we count down the top 10 dubious Globe noms over the past 10 years. We've done our research, and every film on this list is rated certifiably rotten according to the cumulative reviews on Rotten Tomatoes, and that's pretty hard to argue with.
10. Across the Universe (2007)
Best Picture Musical or Comedy
Rotten Tomatoes Score: 53%
This Julie Taymor romp through the Beatles catalog of hits was visually stunning, taking a few questionable takes on the classic tunes and wielding them through a weak storyline that attempted to connect the music with the history that served as its backdrop. The film was fun, but by no means a triumph. The dialogue is weak and the story is a bit stale. This is the case of an adequate film worth a viewing or two but by no means deserving of a top honor. There are a few who hold this film in incredibly high standings who'd disagree with me on this one, but majority rule says "nay" to this flick.
9. Mel Gibson, What Women Want (2000)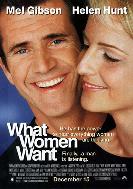 Best Actor in a Musical or Comedy
Rotten Tomatoes Score: 53%
This early 2000s romantic comedy accomplished nothing more than its bare-bones promise. Mel Gibson stumbled along through the outlandish plot wherein he not only survives falling into a bathtub with a hair dryer, but somehow obtains the magical power of hearing women's thoughts. Gibson was nominated for a Globe, presumably for his ability to raise his eyebrows and try on pantyhose rather than his aptitude for comedic genius.
8. "Die Another Day" by Madonna, Die Another Day (2002)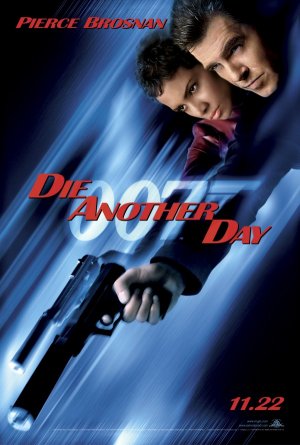 Original Song
Rotten Tomatoes Score: 59%
Not only was the film itself one of the worst Bond films I've ever seen – it literally abolished all the aspects of Mr. Bond that were great – but the song is flat out terrible and completely uninspired. There were quite a few terrible Original Song nominations over the past few years, but this one takes the cake. It's quite literally a combination of a few unintelligible lyrics, techno laser-gun noises, auto-tuned Madonna, and an opportunity to repeat the title of the movie over and over…and over just in case you forgot why she wrote the song in the first place.
7. Hugh Jackman, Kate and Leopold (2001)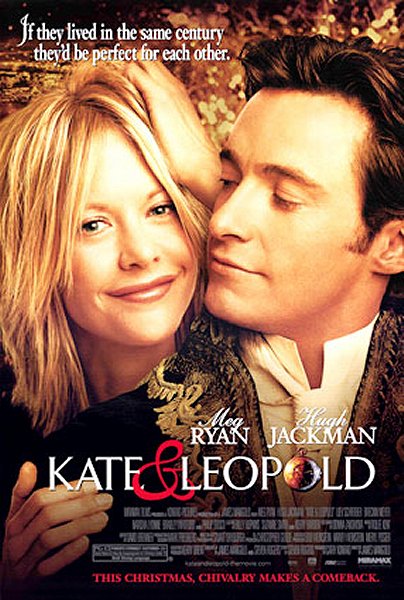 Best Actor in a Musical or Comedy
Rotten Tomatoes Score: 48%
This is another example of the subpar romantic comedy with two big names. Our own film critic gave the film a measly two stars and said the movie was "poorly executed" and relied on Meg Ryan's "stale" charms, and I'm inclined to whole-heartedly agree (as did most other film critics). As for Jackman, as adorable as he is, all he did was trade in his Aussie accent for a prim and proper British one and say nice things to Ryan. That's it. Kate and Leopold isn't worth watching unless you're snowed in and it's playing on loop on Lifetime or Oxygen because it's better than episodes of Maury and The Price is Right; it definitely doesn't merit a golden statuette to recognize its cinematic "achievement."
6. Sandra Bullock, Miss Congeniality (2000)
Best Actress in a Musical or Comedy
Rotten Tomatoes Score: 42%
Was Miss Congeniality fun? Sure it was. Was it entertaining? Sure it was. But did it provide anything that could be considered a comedic achievement or even translate to fun for anyone besides girlies settling in with their Junior Mints and awaiting a total chick flick? Nope. As for Sandy, she does the same thing she does in every single movie. I'd probably even choose to give her a Globe nom for Practical Magic over her slapstick performance in Miss Congeniality. She may have played the coolest, sweetest FBI agent ever, but that doesn't mean she needs a gold star.
5. Nine (2009)
Best Picture Musical or Comedy
Rotten Tomatoes Score: 37%
First of all, did anyone even see this movie? And of that small portion who did make it to the theater, did any of them even like it? Well, the evidence is to the contrary. Rob Marshall attempted to recreate the musical magic he achieved with 2002's Chicago, but missed the mark by a mile, yet the film still merited a spot on the nominations list last year. Maybe it had something to do with the fact that the film packed five big names and therefore ensured five famous faces to add to the champagne-soaked crowd at the Beverly Hilton Hotel Ballroom. Dear Hollywood Foreign Press Association, the fact that the category has room for musicals doesn't mean you MUST include a musical.
4. Hayden Christensen, Life As A House (2001)
Best Supporting Actor in a Drama
Rotten Tomatoes Score: 47%
Why would anyone nominate Hayden Christensen for an acting award? The only award he should get should be for being the prettiest male Star Wars character or for his ability to grunt and make menacing eyebrow movements. Even when he delivered what is most likely the best performance of his career in Shattered Glass (which was in itself a very good film), the only thing I could say about his performance was that he didn't screw it up. In Life As A House, he did the same thing he does in every movie: look pretty and deliver lines in an awkward cadence. This is what merits an award these days?
3. Burlesque (2010)
Best Picture Musical or Comedy
Rotten Tomatoes Score: 37%
Did they learn nothing from Nine? Yes, it was the biggest musical movie this year, but it was pretty flat and uninspiring. You know that feeling you get when a grand musical number rouses your soul and just makes you want to get up and dance? Cher and Christina Aguilera's big, dancy, sparkly film couldn't even muster that. The plot was obviously engineered just to make room for the original songs and dance numbers, but the songs aren't even that great. Even though the year was a bit dismal for movies, there are at least a handful that could have taken the place of this vapid movie. Kickass? Cyrus? Honestly, I'd even prefer to see the latest Twilight movie nominated over this – at least the idea that teenagers are horny and angsty is more believable than the notion that Aguilera is a 20-something burlesque prodigy from the Midwest.
2. Renee Zellweger, Bridget Jones: The Edge of Reason (2004)
Best Actress Musical or Comedy
Rotten Tomatoes Score: 27%
Yikes, that is not a pretty number. This movie was so bad that even die-hard Bridget Jones fans were happy to see the credits roll. The first film was endearing, adorable even – yet still not necessarily award-worthy – but this abominable second installment was not only insulting to our intelligence but begged the question: did they drug Zellweger, Colin Firth and Hugh Grant, drag them into a room, starve them into hallucination and then ask them to sign a contract to make this movie? Don't believe me? Go ahead, spend an afternoon watching it and tell me you don't miss those precious 108 minutes that could have been spent eating ice cream, petting a puppy, or I don't know, watching another movie.
1. Angelina Jolie, The Tourist (2010)
Best Actress in a Musical or Comedy
Rotten Tomatoes Score: 20%
Here we have it folks: the nomination so ludicrous that even Angelina laughed when she heard the news. The film basically served as an excuse for two Hollywood heavyweights to hang out in exotic European locales and get paid for it. Too bad they didn't manage to share any of that fun and fancy free feeling with audiences, and the two sexpots didn't even give us a good, steamy scene. All we got was a single measly kiss. Let's call this nomination what it is: an Angelina-you're-so-gorgeous-and-sexy-please-come-to-our-ceremony-and-drink-champagne-because-you're-so-pretty award. Too bad that won't fit on the little placard at the base of those Golden Globe statuettes.