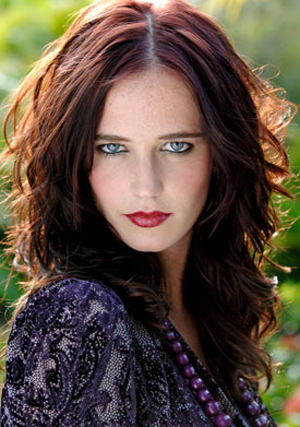 Foxy French-born actress Eva Green will star opposite Johnny Depp in Dark Shadows, the Tim Burton-directed adaptation of the cult '60s supernatural soap, Deadline reports.
After starring in director Bernardo Bertolucci's controversial 2003 film The Dreamers, Green gained recognition this side of the Atlantic for her BAFTA-winning role in Casino Royale as Vesper Lynd, the only woman ever to break James Bond's cold heart.
Although Green has stayed more or less out of the Hollywood spotlight since then, taking roles in smaller budget indies and foreign films, she is returning to American audiences in grand style. For her next role, Green will play Angelique Bouchard, a powerful witch who, in the original series, was torn by her love-hate relationship with vampire Barnabas Collins, here played by Depp.
Everything about this project sounds pitch-perfect, and Green's presence will be just another layer of icing on a deliciously Gothic cake. Of course, 'a campy, supernatural tale' with Tim Burton and Johnny Depp could describe just about anything the duo have done together since 1990, but both men have previously expressed a deep respect for the '60s source material, so our expectations are high. That Dark Shadows will now feature the supernatural loveliness of Eva Green will be just one more reason to check out Burton's latest when it hits the big screen.
Source: Deadline