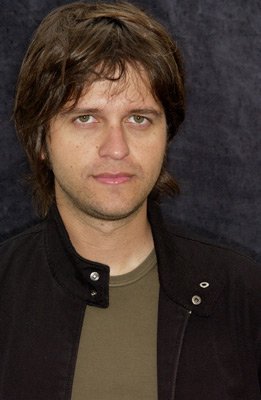 Relativity Media has been trying hard to get a reboot of The Crow off the ground since last year. Blade director Stephen Norrington was to direct, but he departed last October, leaving the beloved character in limbo for some time. Now it looks like Eric Draven is finally readying a return to the big screen under the guidance of Juan Carlos Fresnadillo (28 Weeks Later), who was just hired to helm this exciting undertaking.
For those unaware of the legacy of the character, allow me to educate you. The Crow is the creation of James O'Barr, who wrote a highly-stylized supernatural fantasy mini-series of comic books about a rocker turned revenge-seeking wraith named Eric Draven. The popularity of the character helped spawn more graphic sequels as well as a 1994 film from director Alex Proyas which starred Brandon Lee (in an infamous production that ended up killing the son of martial arts legend Bruce Lee). Three sequels followed that flick as well as a TV series, none of which lived up to the gothic beauty of Proyas' original. That's why Relativity believes that a reboot of the series is just what the doctor ordered.
In today's movie market, with costumed vigilantes and supernatural heroes running rampant around the multiplex, The Crow seems primed to stage one hell of a comeback. Producer Edward R. Pressman certainly thinks so:  "The original Crow was groundbreaking cinema. Its gothic visual and musical ideas influenced a generation and cinema itself. With Juan Carlos, we have every confidence that his new Crow will have a similar impact on the contemporary audience." I have to agree with Mr. Pressman, as anyone who's seen the Spanish filmmakers work would. Fresnadillo has a raw sensibility for thrills and action and that's exactly what defines the character. I think we're in store for a unique new chapter in the history of this franchise.
Fresnadillo will reportedly work with a yet-to-be-hired writer on developing the project before production begins in the fall. If all goes according to plan, count on a late 2012 release.
Source: Relativity Media