This is the kind of thing you roll your eyes at... but when no one is looking, you secretly mark the opening date in your calendar.
I am motioning for an open pride of American Reunion excitement. The film already has something going for it that American Wedding didn't: a return of all of the principle castmembers from the first two films. The way this film can be great is with honesty: acknowledge the absence of Oz (Chris Klein) at Jim's wedding to Michelle (Jason Biggs and Alyson Hannigan). Address the time passed and how it would naturally affect these characters whose claims to fame involve deliberately over-the-line sexual chaos. American Reunion has the opportunity to do what Toy Story 3 did. We, for better or for worse, grew up with these characters. Now that we're all in an entirely different walk of life than we were when the first Pie endeavor came out, let's see what we can draw from that dichotomy. It could be really profound: an illustration of the impact of time, growth and change on friendship, romance, family and identity.
And someone's probably going to get caught without pants on. Best of both worlds?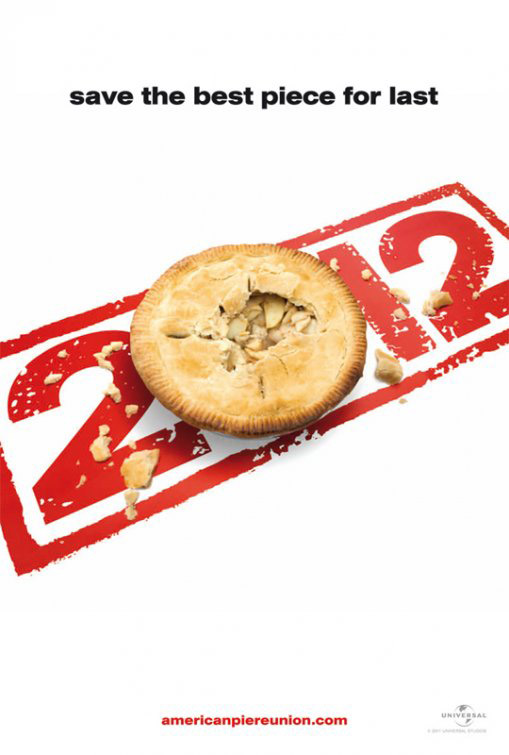 Source: Comingsoon