Take it from someone who absolutely hated the book: Andrea Arnold's adaptation of Wuthering Heights might actually be pretty good.
In case you were lucky enough to never have read this book in high school, it's about the mysterious, ragged, orphan manchild Heathcliff who shows up at some estate and forges toxic relationships with his new family, including a romance or two. Where Emily Bronte's prose was lifeless and colorless, the movie actually seems to be spirited (albeit somberly so). Let's hope Kaya Scodelaro and James Howson can give this story life.
Wuthering Heights comes out November 11. It will be filled with promise. The surplus of bugs in the all-but-silent trailer below breed promise. Think about it. When's the last time you saw a movie that had that many bugs that you didn't like?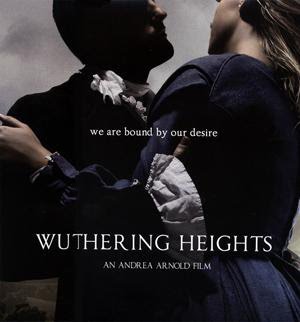 Source: The Guardian via Comingsoon