Full disclosure: the trailer for The Deep Blue Sea doesn't give us a whole lot to work with.
We meet Hester Collyer (Rachel Weisz), the wife of a judge (Simon Russell Beale) who has taken up a catastrophic affair with a Royal Air Force pilot (Tom Hiddleston of Thor). We can tell that there is pain (although, knowing the premise, you probably wouldn't have guessed otherwise). But the clip is brief, information is sparse, and we are primarily in the dark about what kind of a movie this will be.
But maybe that's the point. There's not a lot to 'tell' when it comes to something like this. It's not about plot twists and turns, it doesn't rely on anything that warrants or needs explanation. It's an internal story. The three people involved in this tragic love triangle each battle the situation, and each other, and themselves. Perhaps we can expect a severly internalized movie? That would be a pretty nice thing to see.
You can watch the trailer here, at Lovefilm.com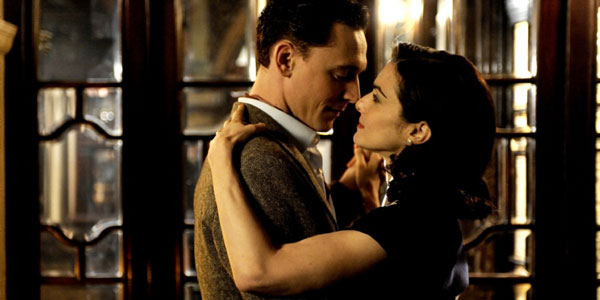 Source: Lovefilm