The new image from Tim Burton's Dark Shadows makes me want to start snapping. The eerie cast assemblage for the gothic horror film includes Johnny Depp, center stage (but hardly seeming the focus of the picture) as Barnabas Collins, an affluent 18th Century playboy whose promiscuity leads a broken-hearted witch to turn him into a vampire, and bury him underground.
Collins' reawakening in the 1970s brings him back to his manor in a fictional Maine community, where he encounters his "slightly off" descendants, also pictured. Playing the 20th Century Collins family are Michelle Pfeiffer, Johnny Lee Miller and Chloe Moretz, among others. As this is a Burton film, rest assured that Helena Bonham Carter will also be present as matriarch Elizabeth's (Pfeiffer) live-in psychologist in the haunting estate. Now that's a Carter role if I've ever heard one.
Dark Shadows will reach theaters May 11.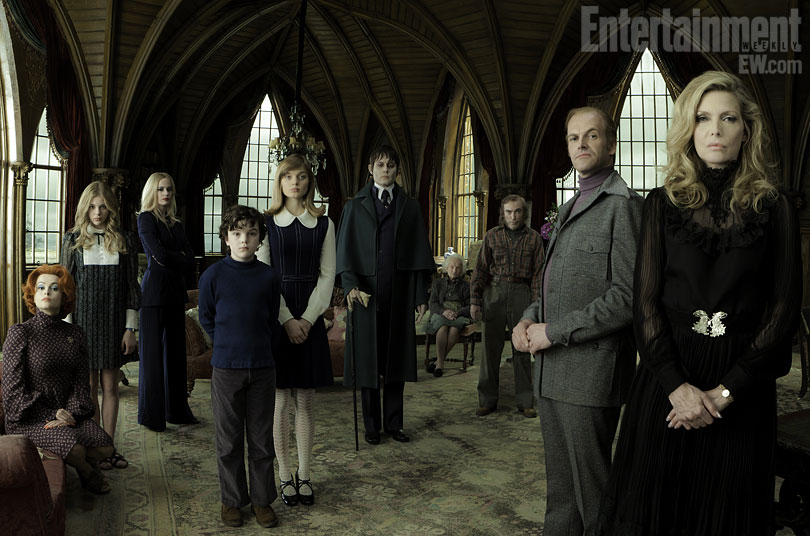 Source: EW via Comingsoon