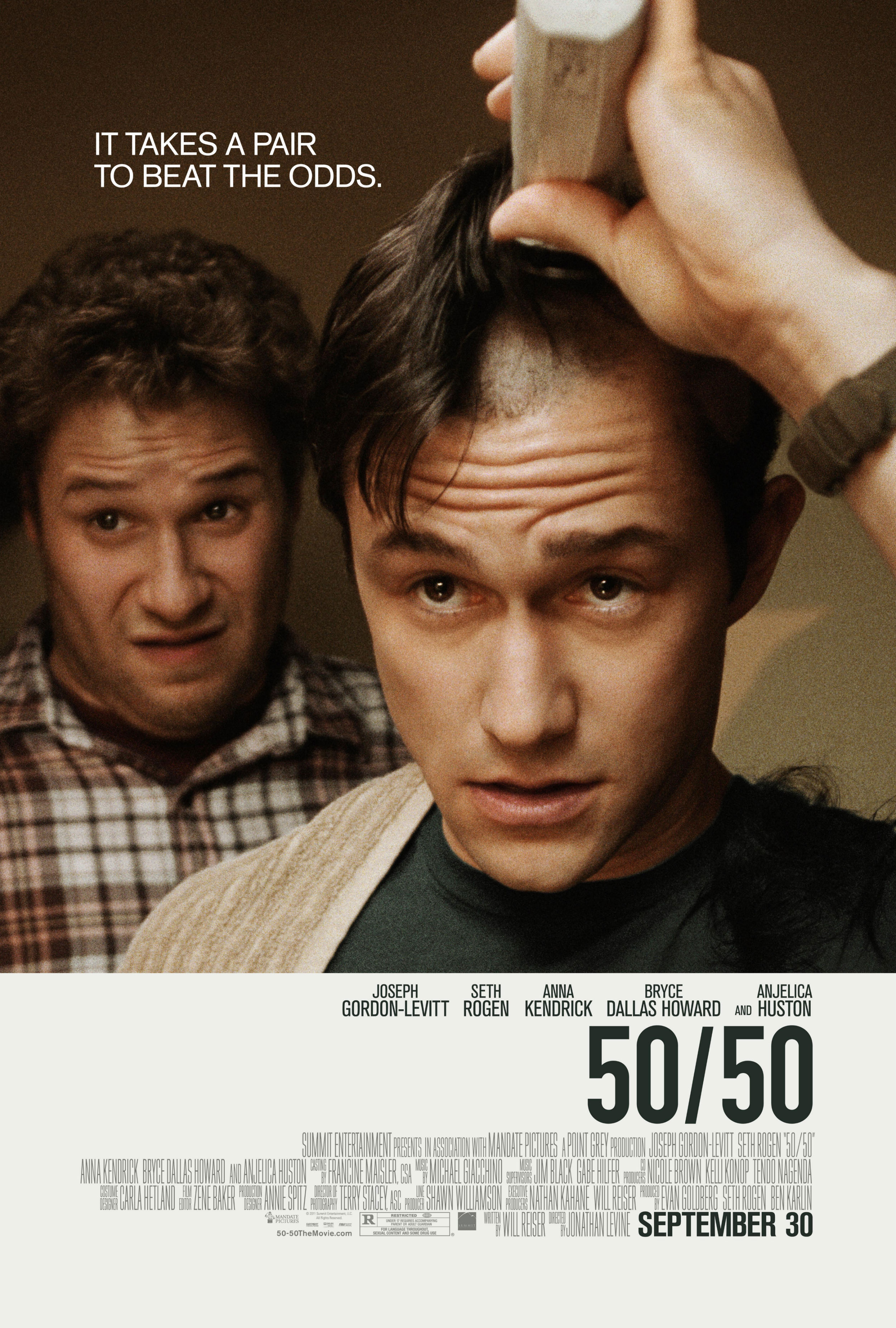 50/50 comes out this Friday, September 30, after some long and ardent anticipation. This is when we'll be able to see for sure just how well the film holds up to its projection as a sincere story of a young man's battle with cancer, highlighting both the tragedy and hilarity that come with the experience.
Joseph Gordon-Levitt stars as Adam, who, at 27, gets diagnosed with cancer and is suggested by his doctor to have a "fifty-fifty" chance at surviving the disease. Seth Rogen plays Adam's best friend and primary support system Kyle, who endures the emotional rollercoaster of his illness along with him. Anna Kendrick plays his greenhorn therapist who is both trying to help her new patient and trying to prove to him (and to herself) that she is capable of this job.
The series of clips depict different scenes from the film, both funny and dramatic. Based on the real experiences of former cancer-patient, and the film's screenwriter Will Reiser, 50/50 (directed by The Wackness helmer Jonathan Levine) promises to be something monumentally inspiring.
Adam and Kyle decide to use the former's disease to attract women.