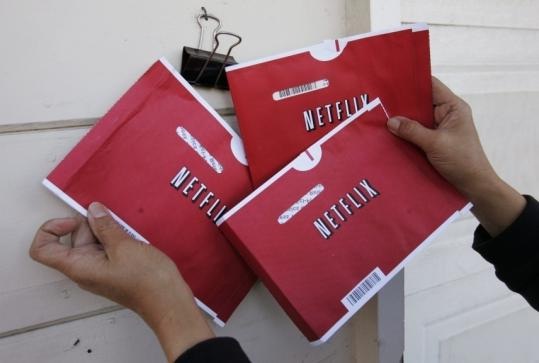 Okay...so, that whole Qwikster debacle? Scratch that. That's over. Netflix has decided to return to being a one-site stop for both movie and TV show streaming as well as DVD rentals. The company will maintain its newer, higher prices. Netflix is stating via its blog, however, that it is "done with price changes."
This should come off as a big sigh of relief to just about every Netflix subscriber. The initial burst of outrage occurred when Netflix raised its prices, sort of leaving just enough energy for an "Oh, come on, now," when we all heard about the Qwikster arrangement. But this is one step in the right direction. It was curious from the customer's point of view as to why in the first place Netflix opted to split into two sites, presumably making things more complicated with no feasible upside (I know...this should be our biggest problem. But what can we say? We like movies). Netflix apparently sees its clientele's point, and has, less than a month after the Qwikster announcement, rescinded on this plan.
Netflix may never gain back the air of wonder and glory it once held in its customer base's eyes, but at least it's trying to fix itself up, willing to admit to poor judgment. Godspeed, Netflix. We'll still always love you, albeit begrudgingly. Though, this helps.
Source: Netflix via Comingsoon