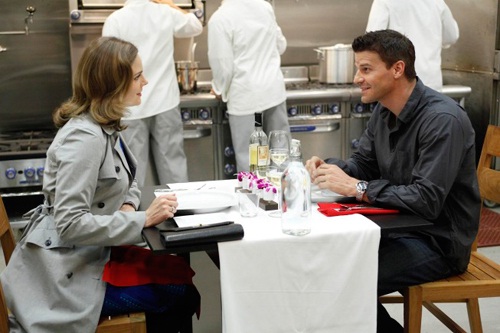 Fox's crime-drama series Bones was scheduled to have its midseason finale air on Thursday, Dec. 15. However, the network has decided to delay the broadcast of this episode until Jan. 12. For Bones fans, this means waiting a whole extra month for this single episode, and then enduring another hiatus until the return of the series for the spring. On Jan. 12, Bones will lead into the premiere of Fox's new series The Finder, which likely explains the move.
Bones is still scheduled to air is penultimate fall episode, "The Twist in the Twister," at its normal time: this Thursday, Dec. 15 at 9 p.m. ET/PT. The fall finale will air on Jan. 12 at 9 p.m. ET/PT. Check out Fox's midseason schedule for more on what's to come on the network.
Bones is in its seventh season, and stars Emily Deschanel and David Boreanaz.
Source: TVLine