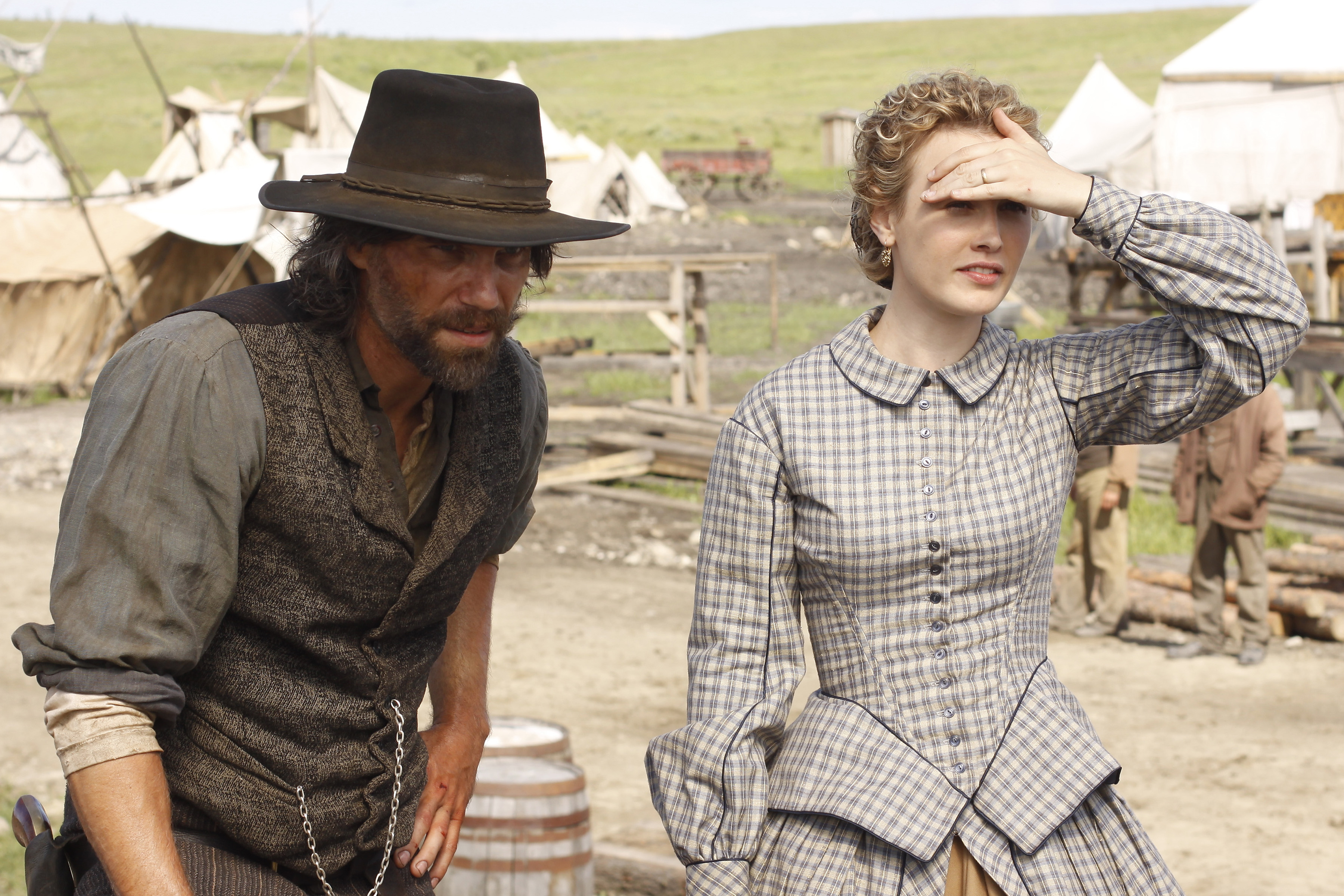 This season, the treasure trove of quality television that is the AMC network introduced a new series: Hell on Wheels, an interesting look at America after the conclusion of the Civil War and the abolition of slavery. It was recently announced that the network has officially renewed Hell on Wheels for a second season.  
The series has regaled its viewers with noteworthy performances from its cast. Stars include Anson Mount, who plays a sympathetic former Confederate soldier on a quest to avenge the murder of his wife, Colm Meaney, the Machiavellian chief investor in the rising transcontinental railroad company, and rapper/actor Common, who plays a railroad worker and former slave with a distrusting attitude toward the white population. You can read our interview with Common about his work and experiences on the series by clicking here.
Hell on Wheels is currently on winter hiatus, and will return to AMC on Sunday, Jan. 1 at 10 p.m. ET/PT with the new episode "Derailed."
Source: Deadline