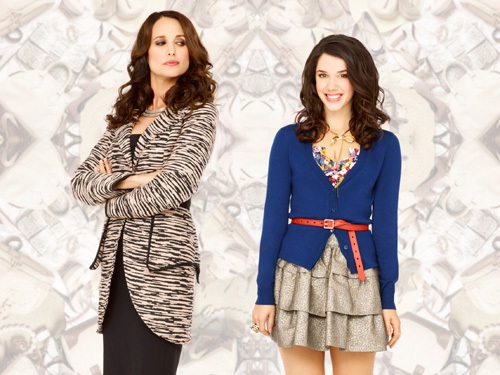 The second episode of ABC Family's new series Jane By Design airs tonight. We got a chance to speak with the show's two stars, Erica Dasher and Andie MacDowell, who shared some interesting words about the program and their characters.
Dasher plays the titular Jane—a teenaged high school student who, through a case of mistaken identity, gets hired at a high-profile fashion company. In the below video interview, Dasher discusses the balance of Jane's high school life and her secret employment in the fashion universe, and the inherent comedy that comes with trying to make both worlds run smoothly. MacDowell, who plays Jane's new boss, discusses the depths of her character—a callous executive who is hiding a lot of pain and distrust beneath the surface. MacDowell also praises the show for appealing uniquely both to younger audiences and to adults. As for whether or not Jane's secret is going to come out anytime soon...the stars are just as curious as we are.
Jane By Design's second episode, "The Runaway," airs tonight at 9 p.m. ET/PT on ABC Family.
You can follow our interviewer, Mike Rothman, on Twitter @TheRealRothman.