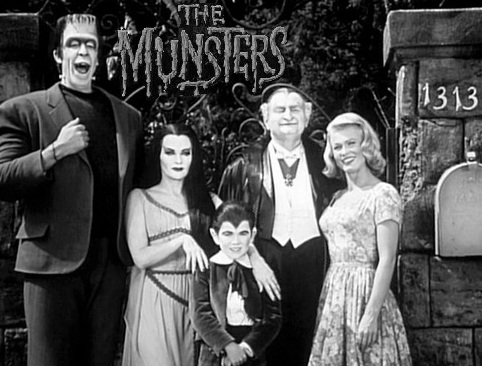 Ever since NBC placed its reimagining of the classic sitcom The Munsters into the talented hands of creator Bryan Fuller (Pushing Daisies) and director Bryan Singer (X-Men, The Usual Suspects), we have wondered: how much like the original will this new version be? What changes will they make? Well, they're starting out with a pretty subtantial one: the title. Fuller's The Munsters will, in fact, be titled Mockingbird Lane (named after the street on which the monstrous family lived). 
The 1964-'66 series The Munsters was an upbeat, goofy and family-friendly living cartoon without too much brimming beneath the surface. Although The Munsters served its own purpose splendidly, the time welcoming that sort of innocence and simplicity in a show is long over. Even the new title suggests a more ominous mood. Although everything in The Munsters was treated with laughter, there is obviously opportunity for a "dark" perspective in accordance with a family that consists of Frankenstein's monster, his vampire wife, their werewolf son (however that happened), and the wife's father, Dracula. Oh, and Marilyn, their niece, who resembles your ordinary teenaged girl.
So, does new name suggest anything inherently? It's almost a given that Fuller, taking into account the introspective programming he has worked on, will take a deeper look at the working class Los Angeles family, and the tribulations and psychological merit that comes along with being whatever it is that they are.
Or maybe it's just catchier. Either way, the show begs anticipation.
Source: TVLine