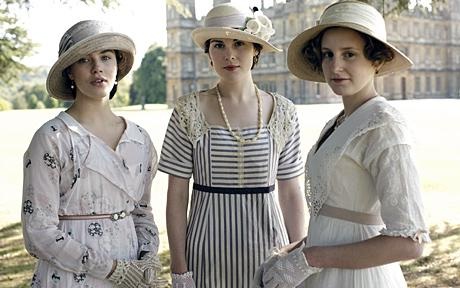 Sunday's season 2 finale of Downton Abbey was PBS' most-watched program in two and a half years, capping off a surge in popularity for the miniseries.
The episode was watched by an astonishing 5.4 million viewers, a number that hasn't been eclipsed since the September 2009 premiere of Ken Burns' National Parks.
"'Downton Abbey' has become a cultural phenomenon," says executive producer Rebecca Eaton. "It is so gratifying to see our beloved Masterpiece, after more than 40 years on PBS, attracting a whole new audience."
The British miniseries (the "mini" can essentially be dropped since Downton is now going on its third season) has in the past six months racked up Emmys, Golden Globes and, clearly, millions of fans.