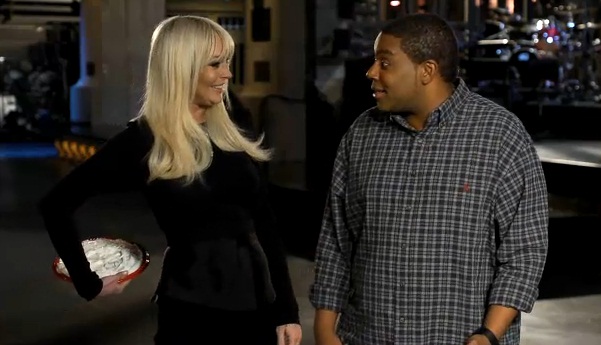 After quite an eventful year, Lindsay Lohan is returning to host Saturday Night Live for a fourth time. And clearly, she's not above taking some shots at her recent months of controversial media exposure. But this promo does place the majority of its focus on the nicer things: kitten calendars, custard pie, and some unavoidable "Linsanity." Maybe Lohan is trying to revamp her image?
Whatever the goal is, let's hope that a couple of the sketches on this Saturday's episode do pay tribute to the actress' rough year, for Lohan's sake. The best way for a celebrity to reclaim the public's favor after some questionable behavior is by making fun of it. And really, isn't that the main reason Saturday Night Live was created in the first place?
Catch Lindsay Lohan and musical guest
Jack White
on
SNL
this Saturday, March 3 at 11:30 p.m. ET/PT on NBC. 
Click the above image to see more photos of Lindsay Lohan.