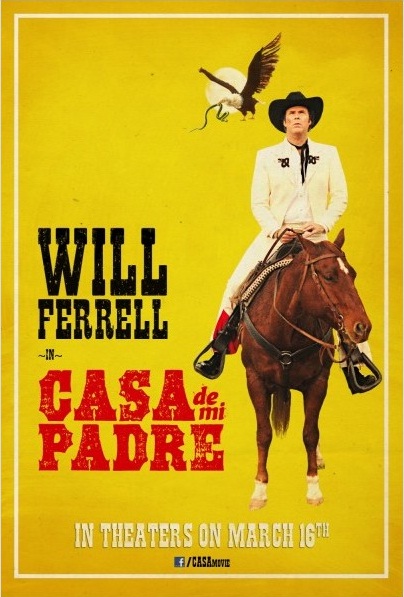 This Friday, Will Ferrell is releasing his first ever Spanish language movie, Casa de Mi Padre, in which he plays Mexican rancher Armando Alvarez. Appropriately, he has taken to the talk show circuit with his first ever Spanish language interview. Last night on Jimmy Kimmel Live!, Jimmy and Will conducted their entire interview in what can only in the most generous terms be called "Spanish."
The interview isn't satisfied with offending the grammatical structure of the language alone. There is also an excess of overacting band members, gratuitous gunfire and dancing chihuahuas, just to drive home that cultural insensitivity that only Ferrell can get away with. Which he does, even when
Casa de Mi Padre
costar
Diego Luna
erupts with fury from the studio audience, accusing Will of bringing shame to Mexican people.
Casa de Mi Padre comes to theaters this Friday, Mar. 16,