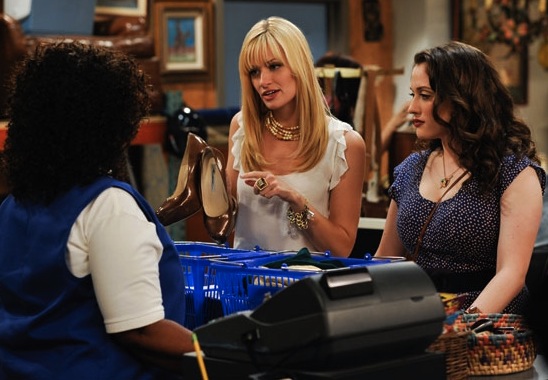 Because CBS is the undisputed ratings king, it should come as no surprise that they just renewed a whopping 18 series. It's the television equivalent of spiking the ball in the end zone. "How do you like us now, everyone else?"
The renewals range from hole-in-one options like
How I Met Your Mother
and
2 Broke Girls
to the critically beloved
The Good Wife
, whose future has been teetering uncertainly this season.
Two and a Half Men
is mere steps from renewal, and barring some huge catastophe, it'll be back too. (Hey, the series made it through Sheenocalypse, it can make it through anything.)
President of CBS Entertainment, Nina Tassler, released a statement regarding the confident renewal slate: "This large-scale renewal is testimony to the strength, stability and success of a deep and diverse roster of top-rated programming." Again, CBS is killing it. They know it, we know it. And if we didn't know it, this list of happy shows is proof enough:
The Good Wife
Blue Bloods
Hawaii Five-0
Mike & Molly
NCIS
CSI
NCIS: LA
Survivor
48 Hours
60 Minutes
2 Broke Girls
The Amazing Race
Undercover Boss
The Mentalist
Person of Interest
How I Met Your Mother
The Big Bang Theory