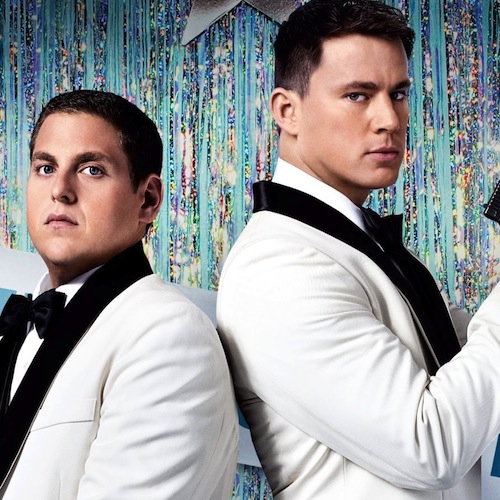 Ever since production of 21 Jump Street began, it has been publicized that stars Channing Tatum and Jonah Hill have become the best of friends. The actors themselves , Tatum told Jay Leno about one very memorable expression of friendship on the Jump Street set.
After a few strenuous takes of Tatum and Hill running down a highway, production brought in masseuses to loosen the actors up. But while Hill was expecting a professional massage, he actually (and quite sneakily) wound up getting one from Tatum. And it wasn't any simple, short-but-sweet shoulder massage. There was straddling. On the side of the highway.
The term "BFF" is not quite strong enough.
21 Jump Street comes out tomorrow, Mar. 16.