It's been an excruciating 17 months since the iconic characters of Mad Men have graced our television screens. And after all the hoopla surrounding the return of the series, some fans worried the Sterling Cooper gang might never return. But John Slattery, who stylishly graces the April cover of GQ's "Style Bible," opened up about the rumors behind the Season 5 delay, calling it complete "bulls**t."
Allegedly, there was a heated showdown between AMC and show creator, Matt Weiner, which resulted in the series' dry spell, but Slattery assures the magazine that the rumors were just that: rumors. "It wasn't so much a showdown. That whole thing was a lot of bulls**t," the 50-year-old actor explains. "AMC was always going to put the show on [this year rather than last year]. The press took one story and ran with it, which is that Matt was holding out for a lot of money. And that wasn't really the truth. It wasn't about Matt's deal."
But now that the show is set to air in its rightful timeslot on Sunday nights, Slattery is more than ready to pick up right where he left off in his portrayal of the devilishly suave Roger Sterling. And though Slattery realizes his character is no Don Draper (then again, who is?), he's more than comfortable sticking to more sideline characters, admitting that it helps take the pressure off of his career.
"I don't have to worry about how my movies sell because I'm not the guy in front," he remarks. "I've never been number one. I've never been the star of the thing."
But that's not to say he hasn't had his fair share of notable roles. Over the years, appeared on Law & Order, Sex and the City and Desperate Housewives, but it wasn't until the AMC show that he came to the forefront of everyone's mind. In fact, his character is so recognizable at this point that he risks future typecasting. But Slattery embraces the idea, saying he's "gotten a lot of opportunities [he] certainly wouldn't have had" without the show. And the show definitely wouldn't be the same without him.
Be sure to watch the Mad Men gang back in full force for the two-hour premiere on Sunday, March 25 at 9 p.m. ET/PT on AMC.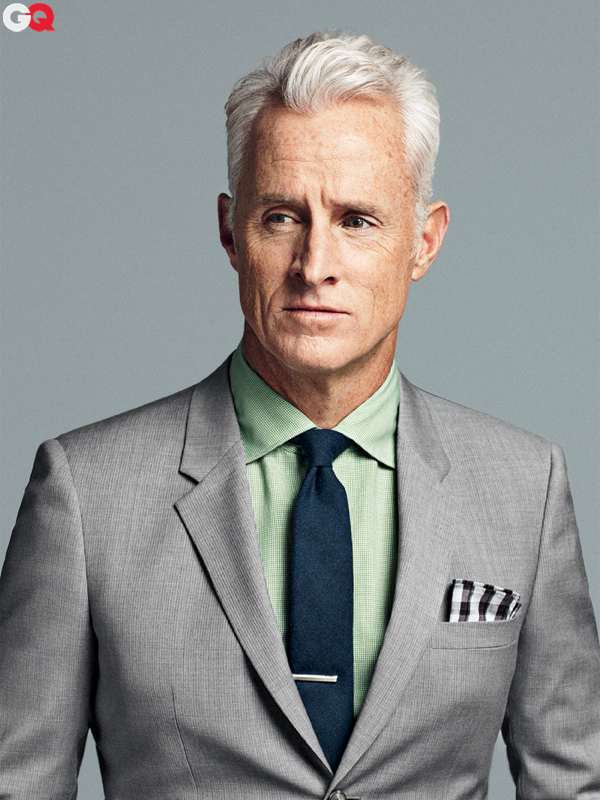 Source: GQ