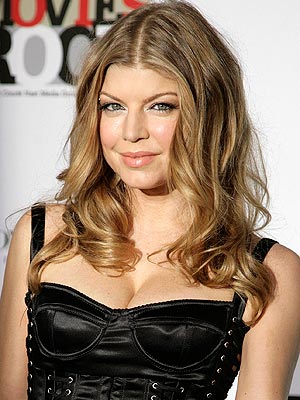 Simon Cowell is getting turned down more times than a hotel bed. First Janet Jackson said "thanks but no thanks" to an offer to judge the British native's music show, The X Factor. Then it was reported that Britney Spears rejected $10 million, refusing to do it for less than $20 million. And now Black Eyed Peas singer Fergie is blaming her busy schedule for the reason she is saying no to the job offer. "I mean, I love Simon and I love the show. It's just that last year, nor this year, do I have the time to commit to that sort of commitment because I would be somebody who would really throw myself into it, as I do with all my projects."
The 36-year-old singer (born Stacy Ann Ferguson) married actor Josh Duhamel three years ago and is enjoying the time off from music. "It was eight years straight of touring and it's a lot. So, it's time for me to be home. I'm starting to decorate my house and look at art and do those things."
Unfortunately for Simon, "those things" don't include The X Factor.