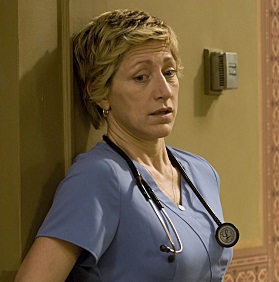 April 8 marks the return of three of Showtime's strongest dramas: Nurse Jackie,The Borgias, and The Big C. For those fans who have already exceeded the limits of their patience, all three season premieres are available to watch right here.
Each of the Showtime series left fans with a pretty big cliffhanger. Nurse Jackie's third season ended with a split between Jackie and her husband Kevin. The Big C's second season finale struck Cathy's husband Paul with a heart attack. And The Borgias' first season concluded with two divergent prospects—a baby and a war.
Get a head start on all three new seasons by watching the premieres below. The shows will premiere on Sunday, April 8 on Showtime, with Nurse Jackie airing at 9 p.m. ET/PT, The Big C airing at 9:30 p.m. ET/PT and The Borgias airing at 10 p.m. ET/PT.