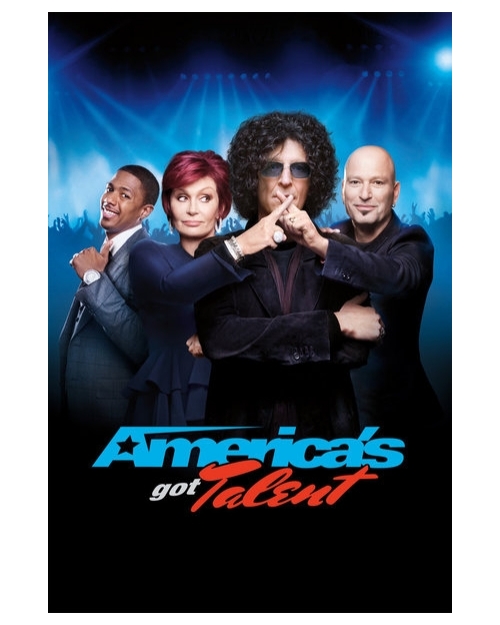 Attention: Howard Stern has said something that will probably upset other people. The controversial media figure and new America's Got Talent judge has made jabs at the Parents Television Council (who are calling for an advertiser boycott because of Stern's addition to the NBC series) and rival show American Idol.
During a press conference at New York City's Friars Club, Stern fired back at the PTC and their letter to 91 advertisers urging them to drop their sponsorship from AGT because of shock jock's association with it. ("The risk of associating your hard-earned corporate brand image with such 'shock' is not worth the cost involved – a cost not just in terms of wasted media dollars, but also in terms of countless millions of dollars in customer goodwill," they stated in their rally for a boycott.)
"You can't complain about the show until you see the show," Stern said. "Some guy sitting in his basement, calling himself the Parent Television Council, I don't think there's 25 people in this thing. I think it's a money raising racket."
Regarding Stern's comments about withholding judgement until after the family friendly series airs, Dan Issett, director of publicity for the PTC, tells Hollywood.com, "If Mr. Stern comports himself in a way consistent with what he himself called a 'family show' this morning, that will be a major departure for Stern, and a win for parents and families."
However, the 58-year-old didn't stop at the PTC, taking aim at American Idol. "Watching American Idol, you could throw up," he said of the show. Stern went on to call host Ryan Seacrest "kind of tired" and that when it came to judge Jennifer Lopez, "I don't understand what she's doing there....If I sit there and just sit in a beautiful dress and tell them they're wonderful, they're not going to get anywhere."
(Additional reporting by Kelsea Stahler)
More:
PTC Calls for America's Got Talent Boycott Due to Howard Stern's Rep
PTC Rails on NBC for Howard Stern's Roll on America's Got Talent