A lot of things probably went through your mind during the last few minutes of Grey's Anatomy on May 10 — like how sad it was to see Dr. Hunt erase each residents' name off the white board, signifying their departure from Seattle Grace, or how jealous you were that these doctors get to comfortable relax in their own private plane. But the biggest incident that most likely left you reaching for the rewind button on your DVR was the part where you observed that the plane (or rather pieces of the plane) was in shambles out in the middle of the wilderness. Sound familiar?
No, your TiVo didn't just decide to turn to an old episode of LOST. It seems Shonda Rhimes has decided to take a page out of J.J. Abrams' book and place six of our favorite Seattle Grace doctors in a stranded location of their own. Sure, there's no sign of polar bears or dangerous smoke monsters (yet), but we've still got a whole episode to go before the season comes to a close. And given this show's track record for producing epic finales, I'd say just about anything is possible (though it would've been more thrilling if the majority of the cast hadn't just renewed their contracts hours before the episode aired).
No matter what happens to our medical crew, the LOST parallels are too apparent to ignore. So much so, that we were even able to draw comparisons between Grey's Anatomy doctors as their LOST counterparts. That's right. We have to go back.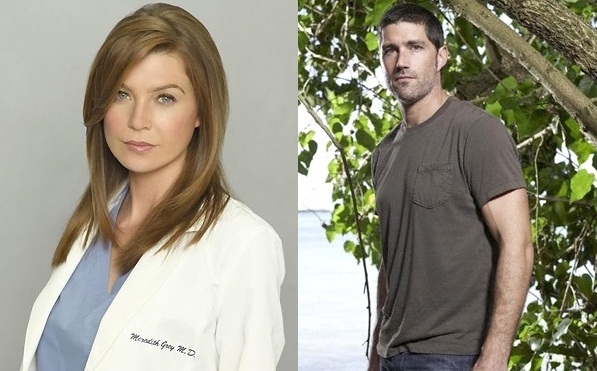 Meredith as Jack Just as Jack was the pivotal character around which all of LOST centered, Meredith is the anchor of Grey's. Her name is even in the title of the series for crying out loud. Wherever Meredith goes, everyone else will follow, so she'll be the one calling the shots in those woods — and that's a Jack characteristic if there ever was one. Plus, they're both doctors and frequent receivers of the dramatic zoom; go ahead and compare her final seconds of last week's episode with Jack's first appearance on
LOST
. That can't be a coincidence. She might want to get a few motivational speeches in her back pocket, though. Might I suggest "Live together, die alone"?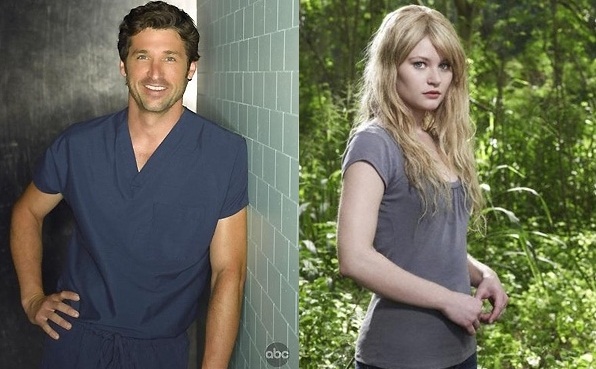 Derek as Claire They may be two different genders, but if you recall from last week's promo, Derek's gone missing. Who else proved to be hard to find? Claire, when The Others kidnapped her. And though the clip teases that Derek will be found much sooner than Claire was, it's still worth making the comparison. Plus, he's about to experience an incredible amount of pain very, very soon (note the clip below), which is something Claire is absolutely no stranger to. Hey, you just try giving birth on a mysterious island.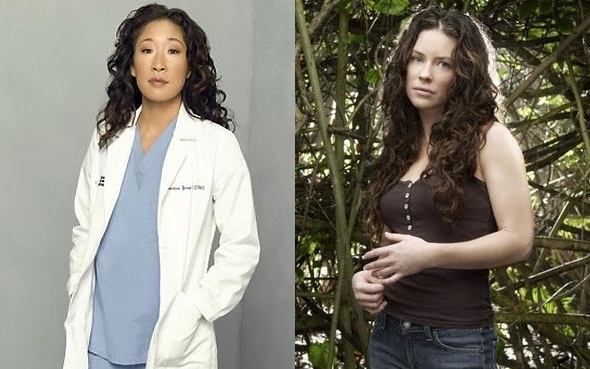 Cristina as Kate Kate was always Jack's go-to person on the island, and since we've already established Meredith is Jack, it's only fitting to label Cristina as Kate. They're each others' "person," after all. Plus, Cristina may not have a criminal record like Kate, but these are two hardcore ladies who would definitely be tough enough to handle a situation like this. Well... as long as Cristina can find her shoe (but more on that in the clip).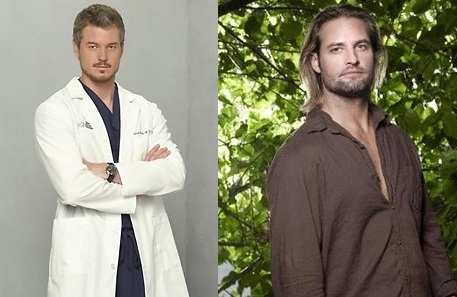 Mark as Sawyer The reason behind this one is pretty obvious, right? I mean, anyone who goes by the name McSteamy is going to have first dibs at being the hottie on the island (or rather the wilderness in this case). He may have come off as a player at the beginning of the series, but deep down Mark (like Sawyer) wants to be a one woman man. Now all he has to do is start walking around without his shirt on and assigning hilarious nicknames to all his fellow comrades. I guess that makes you "Freckles," Cristina.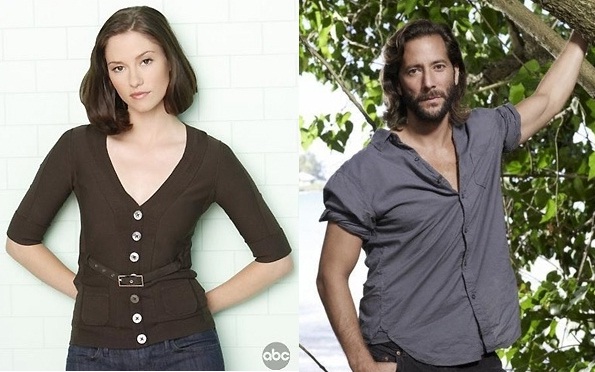 Lexie as Desmond Both of these characters appeared later on in their respective series, but have proved to be both lovable and relatively important. Who better to have someone input those all-too important numbers (4, 8, 15, 16, 23, 42) than someone who has a photographic memory? This girl's brain is so reliable she'd never be able to get those digits out of her head, which would've proved to be very useful to Desmond since his whole purpose on the island involved
the numbers.
Let's just hope Lexie's relationship with Mark doesn't end as tragically as Desmond's did with Penny. (After all, Mark and Lexie don't have the benefit of meeting again in that alterna-afterlife.)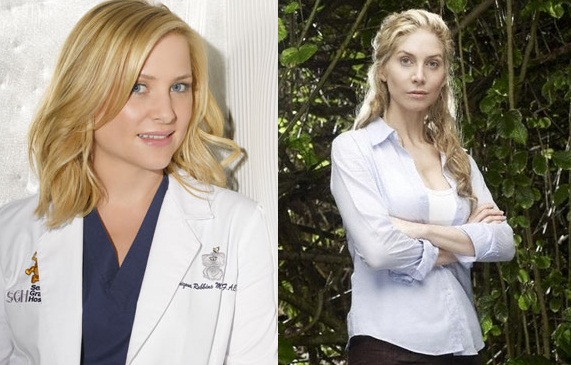 Arizona as Juliet Juliet delivered all those babies on the island, and since Arizona is Seattle Grace's best pediatric surgeon, she'd be the perfect fit for the job. They even kind of look alike with the blonde hair and blue eyes. Here's hoping that nasty leg injury that Arizona's sporting can be healed though or else she'll end up like Juliet in more ways than one: Dead. At least she's still got her sense of humor. So now that we know their roles, what fate lies in store for the good doctors of Seattle Grace? Well, according to the first seven minutes of the finale, it's going to be a painful experience. More:
Which Grey's Anatomy Doctors Will Return Next Fall?
Grey's Anatomy Finale Details Emerge, Get 'Em While They're McSteamy
[Images: ABC]