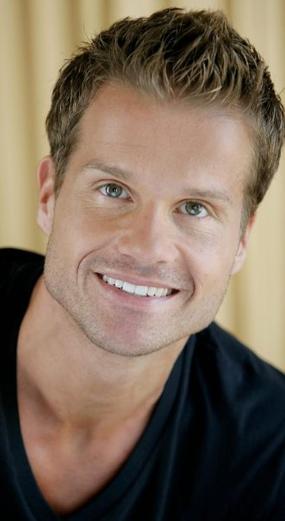 While most folks are fantasizing what they'll be doing over the long Memorial Day weekend, Dancing With the Stars fans are eagerly anticipating what outcome lies in store with the May 22 season finale. (Who can think about the beach when there's a Mirrorball trophy to be handed out?!) With the incredible amount of talent put forth by all three remaining competitors Katherine Jenkins, Donald Driver, and William Levy , the odds seem to be in everyone's favor, making the winner impossible to predict. Luckily, Hollywood.com had dance expert and creator of LaBlast fitness, Louis Van Amstel, on hand to help weigh in on the matter. We have his thoughts about what the couples need to do to standout in their final performances of the season and why he thinks "they all deserve to win."
We're All Winners
Ever since week three, Amstel named Jenkins, Driver, and Levy as his finalist favorites, and now that it's actually turned out that way, he's even more thrilled. But since the competition is so stiff and the talent so vast, Amstel admits he'll be happy with any outcome at this point since they all deserve that Mirrorball victory. "America made the right decision by putting them into the finals. Now they can not make a wrong decision. If anyone wins of these three, no one can say they don't deserve it," Amstel says. "They all deserve it. It doesn't matter who wins at this point."
If you needed any proof that this is true, Amstel encourages you to look at each of the couples' track record. "None of the three celebrities have been in the bottom two," he says. "That's why it's such a crazy final. They've all never been in the bottom three and they're all lovely people." America's going to have their work cut out for them come tomorrow night.
Get Personal
Sure, this may be the most unpredictable season of all time, but that's all the more reason these contestants need to be on the top of their game and bring everything they've got to the dance floor — both technically and personally. Amstel advises each couple to put their best foot forward (literally) while also showcasing their lovable characteristics. "They all need to make sure that they show their personality," he says. "It's not just a dance competition, and that's weird for me to say. It is also the high energy, making sure you still enjoy it. Let people know that you enjoy it."
Live Young, Wild & Free-style
For their final performances, the three remaining couples will be asked to tackle the ever-exciting, no holds barred Freestyle routine, which will give everyone their own unique chance to shine. "Everyone has a chance to make it or break it, so there's a lot of extra pressure on the pros to make sure those freestyles are the highlight of the evening," Amstel says. "Last week everybody, in my opinion, was held back. You could see that they were over-thinking. They have to show their personality, put their hearts on the line and show them what they're made of because this is the week they can take the trophy home."
Who do you think will end up winning the coveted Mirrorball during May 22's finale? Will you, like Amstel, be content with any winner at this point or do you have a favorite contestant in mind? And as always, what questions do you have for Louis? Leave them in the comments below!
Follow Kelly on Twitter @KellyBean0415
More:
DWTS Results: Who Made It To the Finals?
DWTS: Sabrina Bryan Should Join All-Stars Cast, Says Louis Van Amstel
DWTS Double Elimination Advice from Louis Van Amstel: 'America's Not Stupid