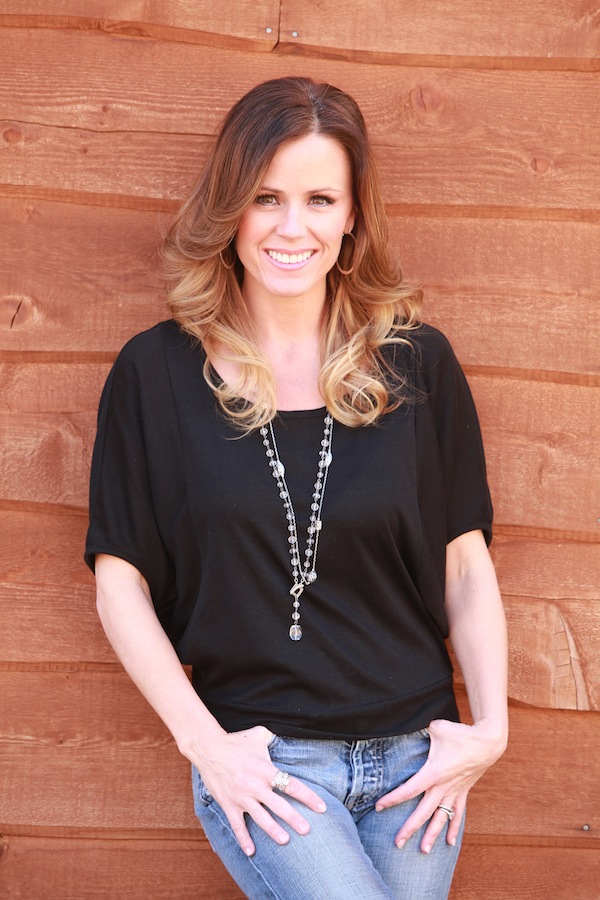 So much for jaw-dropping, extremely exotic and helplessly romantic dates that we've come to expect on The Bachelorette, like jumping into a waterfall hand-in-hand or chasing rainbows on a private helicopter tour of Hawaii. 
It's not to say that those won't appear in the upcoming weeks, but on Monday night's episode, Emily Maynard decided to take a step back to reality and see how frontrunner Ryan would do at playing house. 
But while she took him home to bake cookies instead of opting for a dream date, at least for the first half, she did hold back on one experience: letting Ryan meet her 6-year-old daughter, Ricki. 
Well, former Bachelorette and mother of two, Trista Sutter, tells Hollywood.com exclusively that she thinks Emily made the right move. 
"I think it was wise (and actually very motherly) that she didn't introduce him to her," Trista says. "That would have been a little early."
In fact, it would be in Ricki's best interest for Emily to hold off from introducing Ricki to any of the guys for a while. "Ricki doesn't need to meet multiple guys," Trista explains. "If she meets anyone, it should be the guy that Emily is going to be choosing. Hands down." 
Still, Trista likes how Ryan reacted to Emily telling him he had to wait to meet her little girl. "He was great with it," she notes. "He didn't throw a fit. He respected her needs and wishes, and that showed that he can be a true gentleman." 
And the fact that the date was so down-to-earth only helped move their relationship forward. "I just felt like it was such a great way to connect in a real world kind of way, as opposed to the fantasy of the show, and for him to really see how she lived," says Trista. "Since it seemed like they were feeling some real chemistry, it was also an easy way for her to see whether she should continue to give him top billing. I love any kind of dates like that, especially since they were doing something cute for her daughter." 
Unfortunately, another contestant, Joe, didn't fair so well. A very emotional Emily sent him packing during their one-on-one date. Trista's take? "I was so proud of her for sticking to her guns, and saying goodbye. She didn't want to hurt him by any means, but at the same time, I think it would have hurt him more in the long run. She didn't feel it. She can't force it. I think it was a great decision." 
At this point in the journey, Trista offers one piece of advice to Emily. "Keep doing what you're doing," she suggests. "You are showing what a class act you are, not only as a mama, but as a strong-willed, beautiful, independent woman." "She should be proud of the way that she's handling herself," concludes Trista. "She's showing a lot of class — I think that if she continues on this path, she'll have great success." You can reach Sutter on Twitter
@tristasutter
— and her website, TristaSutter.com, will be live soon. Plus, check back here every week for more of Trista's
Bachelorette
blog.  Besides working hard as a mommy, Sutter is also a designer for Vintage Couture. Click on this link to check out her collections at
Vintagecoutureinc.com/trista_collection.html
. [Photo Credit:
CaraLeonardPhotography.com
]
More: