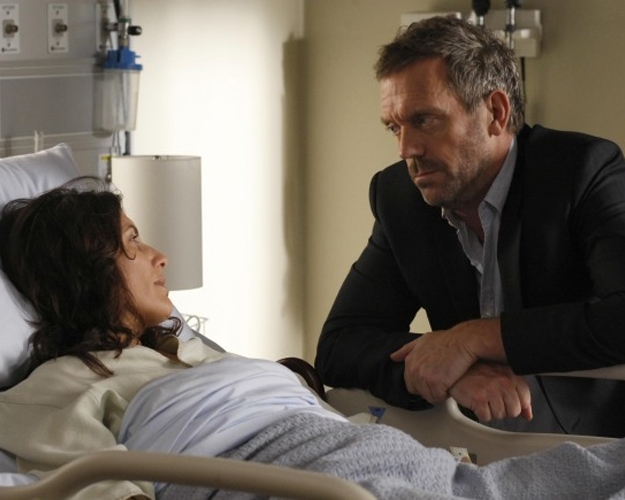 If there was any certainty on the always unpredictable Fox medical drama House, M.D. — which ended its eight season run last night — it's that if you were a patient passing through the halls of Princeton-Plainsboro Teaching Hospital in New Jersey under the care of Hugh Laurie's cranky, brilliant Dr. Gregory House you likely had a crazy ailment. Whether it was patients whose skin had turned orange or someone "suffering" from sexsomnia, Dr. House and co. saw some medical mysteries.
But House was hardly the first hospital drama whose medical anomalies made for great, oft times squirm-inducing, television. From a pair of patients on Grey's Anatomy that were connected, quite literally, by a pole to Nurse Jackie's ethically questionable bedside manners, there have been some outrageous television moments that were more traumatizing than an actual trip to the hospital.
Check out our gallery of the craziest TV hospital moments, including shockers from Nip/Tuck, ER, and, yes, Doogie Howser, M.D.
Click here to launch the gallery!
[Photo credit: FOX]
More:
Dr. House's 21 (and a Half) Craziest Diagnoses
House Creator Talks Series Finale, House & Cuddy, and That Car Accident