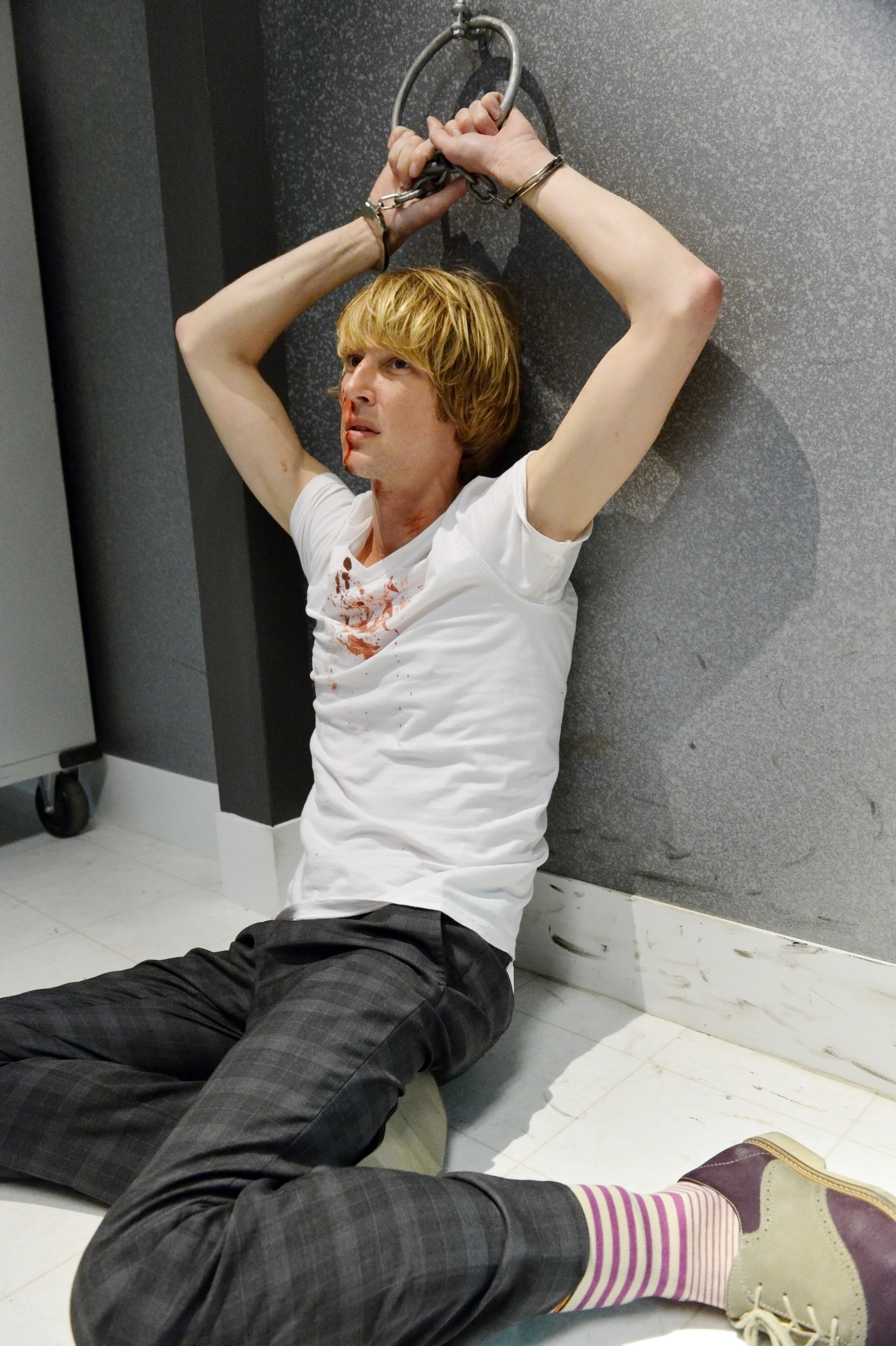 The last time Hollywood.com spoke to Revenge star Gabriel Mann, he told us that the stars of the show — good and bad — would start dropping like flies. What he didn't mention was that one of those stars might be him. After the mysterious, murderous "white-haired man" put Mann's character, Nolan, in a chokehold last week, it looked like the sartorially savvy billionaire's days were numbered. So, of course, Hollywood.com has to start Mann's interview with the following statement: "I am very mad at you."
Mann laughs, but then dropped some more bad news. "I was taking some real twisted pleasure in the fact that I was talking about myself [the last time we spoke]," he says. "I think come tomorrow night, that will increase tenfold. Not just for myself, but for other characters who are very intregal to the story, or have been through the season. If you were mad at me before, I think you're going to be really mad at me after tomorrow."
Yikes. So, fellow Nolan fans, let's prepare ourselves for the worst, but hope for the best. Because gruesome times are a'coming. "There will be blood," Mann teases."There will be a lot of blood. Those scenes were not pleasant to shoot. It was funny to have me and Emily sitting in chains together, after all of the trouble that we've gotten up to all year. My character is incredibly smart, but karma may have finally caught up to me. There's no better way to get Emily re-invested in her revenge scheme than to kill her partner. The fun of the show is the collateral damage can involve anyone, and they're not afraid to take those risks."
But Emily is ultimately very resourceful, so don't count out a signature Thorne last-minute save. "Emily has done a lot of pain inflicting on her own this year," says Mann. "She doesn't like to have her role usurped by the white-haired man, and I think her actions may reflect that." Still, beating the white-haired man won't be an easy task. Actor James Morrison may have played the lovable and heroic Bill Buchanan on 24, but you won't find that heroism here. "You don't want to mess with this guy," Mann says. "By the time I got to play my first scene with him — [Morrison is] the nicest guy in the world, but don't run into him in a dark alley. He's freaky. On a scale of one to ultimate baddie, we're tipping toward the top. If he hangs around, he could be quite a foe. We'll have to see."
Mann is mum when asked about the return of a certain long-missing guest star, but he does let us know that some old faces could be popping up. "The beauty of the show is, unless we've seen you run out on a gurney, we don't know if you'll pop up again," he says. "Actors who have been on the show may or not have been very surprised to get a call. I think we will address any number of characters who we have recently or not recently seen by the time we finish up. The person I believe you're talking about — I'm zipping my lips. But we will in some way deal with characters that the audience has come to know and maybe despise throughout the season."
Intriguing! Finally, Mann tells Hollywood.com that a last-minute Grayson-family shocker is on its way, but is sneaky when it comes to the details. "I'll let the last five minutes [of the episode] speak for themselves," Mann says. "It will be really difficult for people to have to wait to see how this one turns out. We've had a lot of cliffhangers this season, but they don't touch this one. It's going to be a long summer."
Yowza. Viewers -- prepare yourself for an emotional night. "I would say you might want to buy one of those boxed cartons [of wine] for the evening," Mann says. "Wine in a box for the finale. Drink it quick, because you're going to need it by the end of the episode."
Follow Shaunna on Twitter @HWShaunna
[Photo Credit: ABC]
MORE: