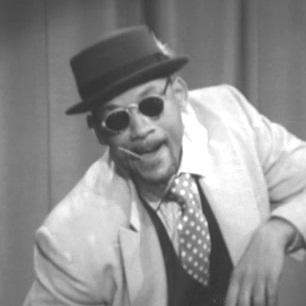 Surely your grandparents have told you about the NBC's old classic 1920s radio show, Sunnyside Smith & Fatty Malone Fallon, the vaudeville duo that produced timeless pieces of musical genius. And of course you know that these men were the respective grandfathers of movie star Will Smith and talk show host Jimmy Fallon — that's just common knowledge.
But one tidbit that may have eluded you is this: all of Smith's legendary hip hop songs, including "Parents Just Don't Understand," "Gettin' Jiggy Wit It," and the Men in Black theme, were actually derived... or stolen... from the ingenious stylings of Sunnyside and Fatty Malone.
Want proof? Smith appeared on Late Night with Jimmy Fallon on Thursday, where he was graced with a surprise premiere broadcast of vintage recordings of his and Fallon's grandfathers performing some of their classic tunes. The familiarity is a little hard to ignore.
As the songs will remind you, Smith's Men in Black III is now in theaters.
More:
Will Smith Talks Men in Black 3 — EXCLUSIVE VIDEO
Will Smith Smacks Reporter in the Face — VIDEO