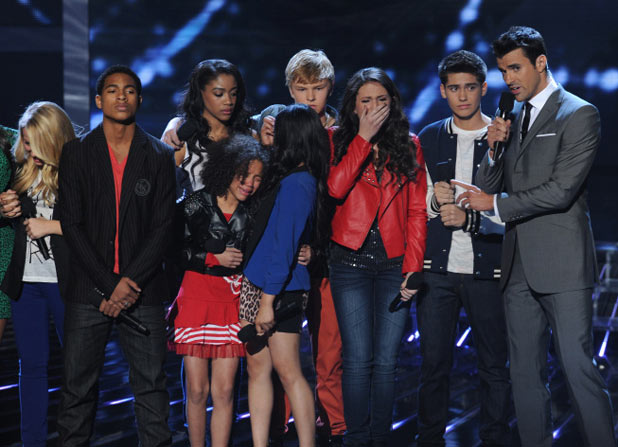 Fox has officially released its Fall 2012 lineup, which will start off big with a two-night season premiere of The X-Factor on Wednesday, September 12 and Thursday, September 13.
This two-night singing spectacular will air just two days after NBC's hit reality singing series, The Voice, which premieres Monday, September 10. The two similar shows, which have never aired in the same season before, will result in a whopping six hours of reality singing competition airing in just one week. In other words, 
Fox also announced that New Girl will be coming back on Tuesday, September 25, with a special two-episode season premiere. The Zooey Deschanel-lead comedy will compete with ABC's Happy Endings, which is coming back for its third season. Scheduling both shows for the same time slot may be a risky move, as both have such similar audiences. Plus, if New Girl isn't careful, Winston might get scared and go live with another group of white people. 
One of the most noticeable changes to Fox's fall lineup is that Glee has been moved to a new date and time, premiering Thursday, September 13 at 9 PM, against ABC's Grey's Anatomy. In other words, our apologies in advance, overworked DVR.