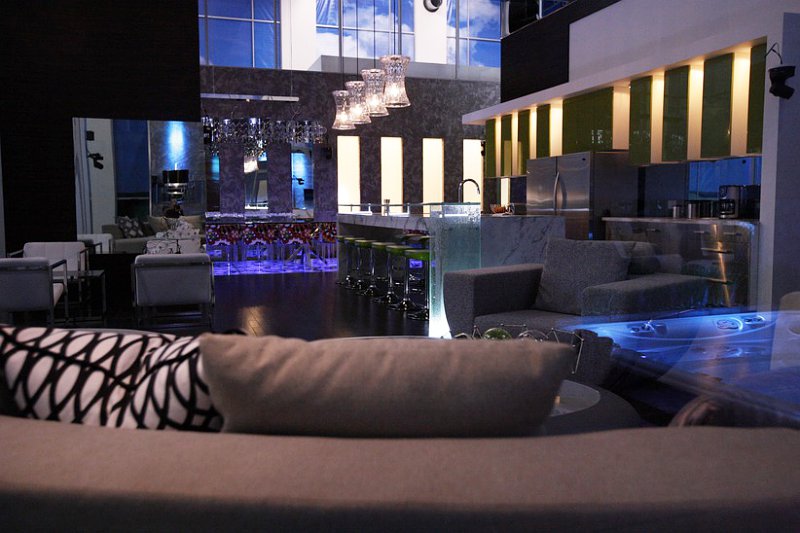 You know the old saying, "People in glass houses... don't watch Glass House." Or something. Turns out, people in most houses, glass or otherwise, weren't watching ABC's new reality show Glass House. At least, not right away. The Big Brother-esque series, most likely to the delight of CBS (who temporarily put a restraining order on the see-through residency), didn't fare so well in the ratings. 
According to 
The Hollywood Reporter
, the series premiere was only able to net around 4 million viewers in its 10 PM time slot, with a so-so 1.6 rating among adults 18-49. (That's not including the 17 televisions
Brian Moylan
 watched it on.) That's well behind Monday night's winner, NBC's two-hour episode of 
America's Got Talent
, which earned a 2.8 rating in the same age demographic.
Glass House
wound up being the lowest-rated reality program on Monday night's line-up.
An even bigger vote of confidence for CBS, is that last summer's premiere of Season 13 of Big Brother garnered an impressive 7.7 million viewers (4.6/8.) Still, Glass House is a Monday night program, while Big Brother aired on Wednesdays and Thursdays, so it's not an entirely fair comparison. Plus: no zinging robots in Glass House. Big Brother always had the unfair advantage.