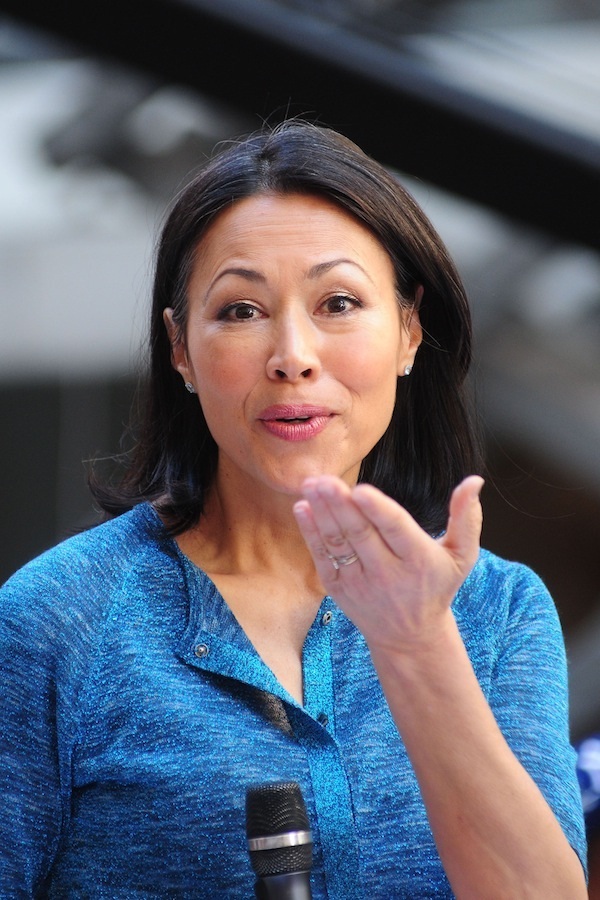 Though viewers have been expecting it for the past week, Ann Curry's emotional farewell on Today was no less sad for fans of the soon-to-be-former anchor. After spending 14 years with NBC's morning news show, the host — who had been criticized and blamed for Today's dwindling ratings after taking over Meredith Vieira's post as anchor — announced she would be leaving Today on-air Thursday. (Savannah Guthrie has long been rumored to be replacing Curry as anchor and could be announced as early as Friday.) "For all of you who saw me as a groundbreaker, I'm sorry I couldn't carry the ball over the finish line, but man, I did try," Curry said, tears streaming down her cheeks. "After all these years, I don't even know if I can sleep in anymore. I know every time I wake up, I'll be missing you."
While Curry will be leaving Today, she won't be saying goodbye to the NBC network. On Thursday, while announcing her Today split, Curry discussed her new venture as the lead of a seven-person news team that will cover global news stories. "We are going to go all over the world," she said.
While the change suits the 55-year-old journalist — who had reportedly missed covering hard news during her tenure at Today — Curry still seems to value her Today family and fans, despite the criticism she fielded from NBC execs prior to her exit. (Network honchos teased her empathetic nature while talking to The New York Times earlier this week.) "All of you guys, being here with all of you... I love all of our brilliant producers," she said. "All of you who've watched, thank you. Thank you for your support."
More:
Ann Curry's 'Today' Fate: Save Her, Fans Say