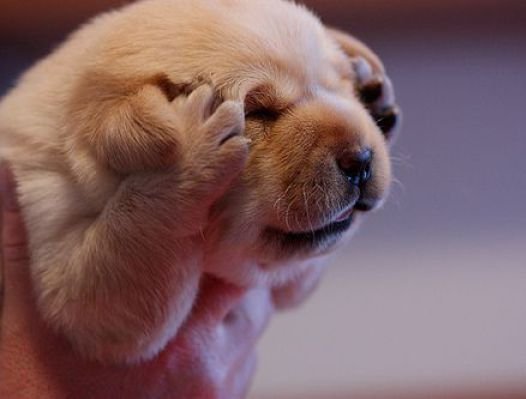 Ever sit down to watch your favorite entertainment programming only to be plagued by extreme, nausea-inducing headaches? According to ABC News, an unnamed 24-year-old man can feel your pain, you see, because every time he sits down for a viewing of his favorite film Twelve Angry Men... oh, no wait... I'm sorry, I meant porn. He gets headaches when he watches porn. And only porn, apparently! This poor fella. Can you imagine trying to get your wank on only to be crippled by your own sexual excitement? According to the unmarried 24-year-old software professional, he experiences gradually-developing "severe, exploding" headaches that are at their worst 10 minutes into his x-rated viewing habits. I guess that's when he really gets into it.
"This guy is interesting because he's just watching porn and not actually having sex," explained Dawn Buse, Associate Professor of Neurology at Albert Einstein College of Medicine and Director of Behavioral Medicine at the Montefiore Headache Center in New York. "But he probably still gets aroused and excited, which may be even worse than having sex because there's no release." But everyone needs a release, doc!
Apparently he's not alone, though, as doctors say about one percent of the male population experiences these very headaches when involved in some sort of sexual activity. That is certainly a very different 1% than that which is normally discussed by the media, eh?
Now, it's a little bit different, sure, but we feel for this poor dude. We do. We understand what it feels like to tune into something you're really excited about, or, worse, if you are subjected to something you really, really don't want to watch, only to be so beyond frustrated by the whole situation you're plagued by headaches. In an effort to be servicey, we've brought you the five shows to watch out for that may induce headaches upon watching. We care about your health, is all.
Ever sit down to watch a fun, light-hearted campy look at the high school experience and only end up realizing every.single.time. that all you're watching is actually just a jazz handier version of an after-school special? Welcome to the Glee-induced headache. This condition is decidedly less rare, occurring in approximately 17% of the show's viewing audience (numbers are higher in those that hate-watch the show on a consistent basis).
Now I love the Sorkin-iness of Aaron Sorkin's shows, but the first episode of this show definitely had near-headache moments with the dialogue/diatribes that the characters went on throughout the premiere episode. When you've become a parody of yourself, it happens. But before we cast this show off as a total headache-causer, we hold out hope that the next few episodes will be the cure to the headache we have from the "America used to be so great" speeches of the pilot.
Keeping Up with the Kardashians
I mean, this one seems fairly self-explanatory, but the antics of the Kardashian Klan can be so konfounding, and definitely aggravating to the point of headaches. I don't think we really need to go into this, right? It might cause more headaches to discuss at length all the things within the show that cause 23% of watches headaches (that number is super-scientific in that not-at-all scientific sort of way).
Bridezillas
These terrible excuses for humans would like to make sure you all have a headache — their family members, friends, [alleged] love of their life, and definitely (maybe especially?) the audience tuning in at home. These women, with their crazy, over-the-top obsessions with all their ridiculous demands have the highest headache-to-viewer ratio, coming in at the equally-as-scientific forty-nine percent.
One of the greatest sociological experiments ever performed by MTV was at one time a mouth-gapingly good time filled with ridiculous moments you couldn't make up, which made for entertaining TV if nothing else. And then... they had multiple seasons. Mostly this causes people to groan (37.29%), but studies have shown that the instance of headaches has been on the rise since season three. It is unknown if these headaches carry over to spin-off series involving the casts. Stay tuned here for more up-to-the-minute science as it breaks
Do any shows cause you headaches? Agree or disagree with the sentiments above? Let us know in comments below!
Follow Alicia on Twitter @alicialutes
[Photo Credit: Animal Den]
More:
Lindsay Lohan Keeps Finding Work, Lands Part in Bret Easton Ellis' 'The Canyons'
'Spider-Man' Star Andrew Garfield Reveals His Porn Name