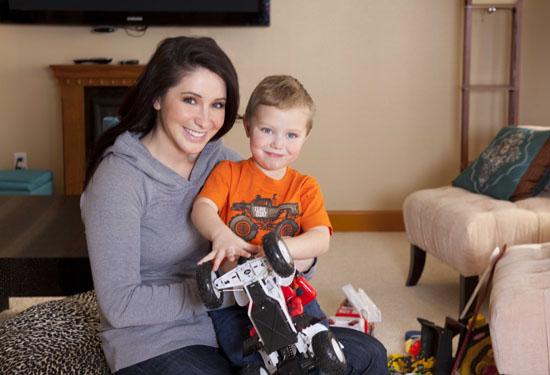 Even though next to no one has been watching Bristol Palin's reality show, Life's a Tripp, the Lifetime series is still managing to get rile a few people. Palin is reportedly being sued by talent manager Stephen Hanks for defamation and invasion of privacy. The issue stems from an encounter between Palin and Hanks that took place at a West Hollywood, Calif., restaurant in September 2011. Hanks claims that Palin approached Hanks after overhearing him commenting negatively on her mother's politics, accused him derogatorily of being a "homosexual," and had her camera crew record the conversation without the knowledge or consent of Hanks or the establishment. 
In addition to his claims against Palin, Hanks is seeking damages from the program's executive producer Dave McKenzie, A&E (Lifetime's parent network), and Associated Television International.
Deadline has released a document detailing the charges being waged by Hanks. The document highlights Hanks' attorneys' account of the described encounter between Hanks and Palin, and the violation of privacy and emotional damages Hanks claims to have suffered as a result.
Hollywood.com has reached out to the attorneys of both Palin and Hanks for comment.
[Photo Credit: Lifetime]
More:
Bristol Palin's 'Life's a Tripp' Not a Trip For Audiences
Bristol Palin's 'Life's a Tripp' Loses Primetime Slot: Cancellation Next?
Bristol Palin Slams Obama for Supporting Gay Marriage & Takes a Shot at 'Glee'