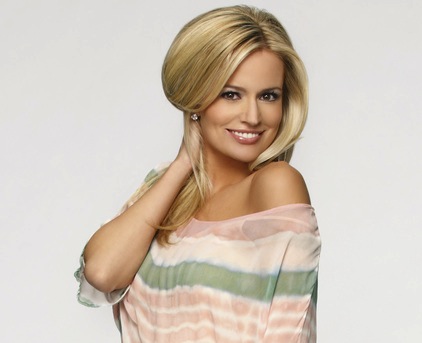 After a season of emotional ups and downs, tears and fears, Emily Maynard has made a decision. And her decision is: Jef! In what would've been a surprise at the beginning of the season, Emily bucked her initial front-runner Arie Luyendyk, Jr. for sweet Utah boy Jef Holm in a shocking twist midway through the finale. Arie was heartbroken and said "I feel stupid" as he rode off. 
But the shocking finale didn't end with that goodbye...
Jef showed up for the final rose ceremony and it was fireworks! "You are the perfect person for me," Emily told Jef. "I love you so, so much. I know you are the one for me. It's just me and you."
"I found my everything, and I'm so in love with you," Jef replied. "I love you so much. What I'm about to ask you is a forever thing. Will you marry me?"
Emily paused and thought for a moment. But then she quickly replied: "Yes!" And, they locked lips as an engaged couple!