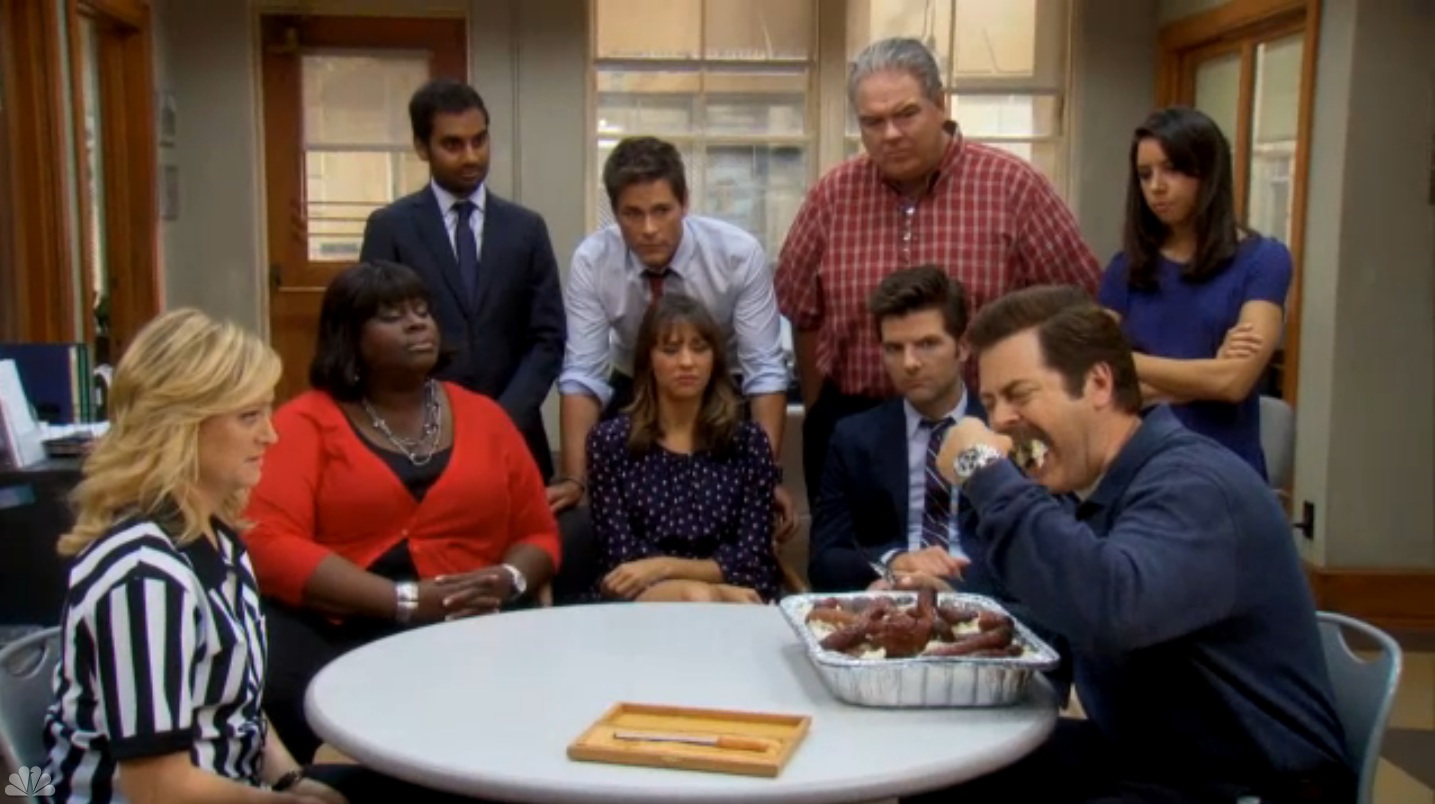 Fall TV is exciting enough, but there are few shows whose triumphant returns we are anticipating as much as Parks and Recreation, the NBC bureaucratic mockumentary that I submit to you as the funniest comedy on TV. Period. (Anyone who cares to argue that should take the complaint over to the Pawnee City Hall.)
Well, it turns out that NBC knows just how much we love Parks, releasing today a string of new promos for Season 5 centered around the network's other major news point: the Olympics. The folks in Pawnee, Indiana are seemingly just as interested in major international athleticism as they are local politics.
Check out the promos below, which feature a Phelps-ian Andy (Chris Pratt), sausage-loving Ron (Nick Offerman) and a very spandex showdown between Ron and Tom (Aziz Ansari).
Follow Marc on Twitter @MarcSnetiker
MORE:
'Parks and Rec' Producer and Writer on Emmys, Season 5 and the Magic of Ron Swanson